Larose Guyon designs lights inspired by La Belle Époque
Designers Audrée L. Larose and Félix Guyon of Larose Guyon have launched high-end lighting fixtures inspired by the romanticism of their collection La Belle Époque.
Based in Verchères, on the outskirts of Montreal, Larose Guyon will be presenting the fixtures for the first time at the ICFF in New York City from May 14 to 17.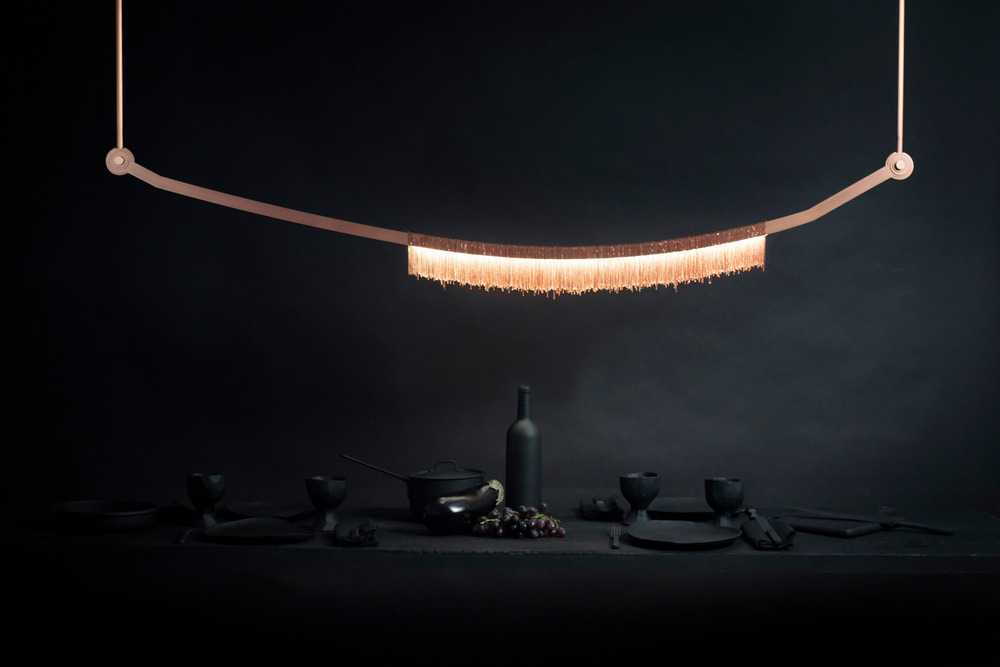 Guyon, founder and designer of Les Ateliers Guyon, will also have the opportunity to introduce his new hanging chair, The Méliès. Inspired by the abstract and absurd world of the famous director Georges Méliès, the chair is an homage to dreams and creativity. The Squarespace headquarters in New York City has already purchased the first three chairs of the series.
The objects and lighting from La Belle Époque are inspired by a notable character from that pivotal time in contemporary history. Sources of inspirations were the likes of famous writer Victor Hugo, painter Henri Rousseau, restaurateur Auguste Escoffier and actress Cléo de Mérode.