Global Grad Show in Dubai to showcase innovative product design
The Art Dubai Group has announced the 2016 lineup for its Global Grad Show, the largest exhibition of student work from universities across the world. Following in the footsteps of famed student inventions, such as the electron microscope from the University of Toronto, the television from the University of Berlin, and Google from Stanford, Global Grad Show will showcase thought-provoking projects capable of transforming our future by the world's next generation of design innovators.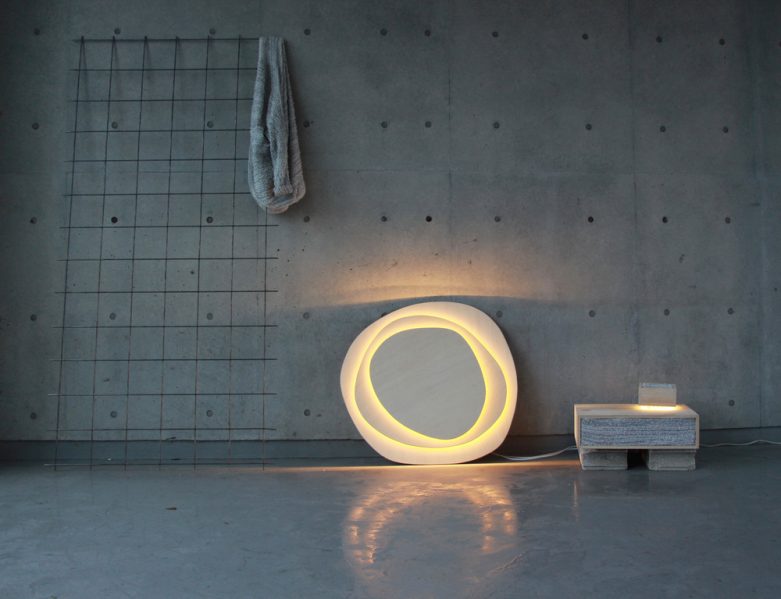 Now in its second year, Global Grad Show returns with 135 projects from 50 leading universities in 30 countries and six continents— including the Emily Carr University of Art + Design in Vancouver — to offer unparalleled insight into the visions of these ground-breaking designers, and a glimpse into our world as it might be tomorrow. Alongside the exhibition, which is free to attend for the public, the designers of all the projects, along with representatives from each participating university, will meet for what will become the world's most diverse design education summit, helping enhance Dubai's reputation as a global hub of innovation.
Curated by Brendan McGetrick, Global Grad Show showcases the world's emerging designers and the products, solutions and inventions that will shape our future. The works are categorized not by school but across universal themes of health, construction, home, work, memory, mobility and play. From a system of collapsible hydroponic farms that grow food in empty shipping containers, to a touch-based music therapy platform for autistic children, the works that will be exhibited address underserved populations and demonstrate new ways of thinking.
Far-reaching and about more than the aesthetic and construction of the designs, each Global Grad Show project has been selected for it distinct ability to create real possibilities and lasting impact on the world. "With each submission, I asked myself, 'why does this need to exist?'" McGetrick said of the selection process. "Different localities bring new and exciting solutions based on their particular cultural and material conditions. My goal for the exhibition is to give visitors a glimpse of projects that identify poorly addressed problems, provide new tools and demonstrate new ways of thinking."
Marking a significant milestone and achievement in design education within the Middle East and North Africa (MENA) region, graduate design talent from MENA institutions have been selected to have their work shown alongside globally-recognized leaders such as Massachusetts Institute of Technology (USA), Royal College of Art (UK), and Tsinghua University (Beijing).  Rab McClure, Interim Director of MFA Design Studies, VCUQatar said: "Global Grad Show is a unique platform, giving our students a chance to showcase and exchange ideas with students and educators from top programs around the world. It is a true incubator for the best new and exciting work in education."
Global Grad Show is held at Dubai Design District (d3) and plays a key role in Dubai's transformation into an innovation-led economy. Mohammad Saeed Al Shehhi, COO of d3 commented: "Building on the success of last year's Global Grad Show, d3 is once again delighted to be welcoming such a wealth of rising international talent from wide-ranging regional schools, here in Dubai. As we witness the growth of the design industry and talent in this region, it is important to have a global outlook so that our regional design students and business partners can seek inspiration from each other. Initiatives such as the Global Grad Show directly underpin d3's objective of supporting education across the region, whilst inspiring a collaborative approach to creativity and fostering a genuine community spirit for the design sector."
Examples of projects exhibited in the 2016 Global Grad Show:
Oud/Kanun – A device designed to make complex traditional music more accessible, intuitive, and widely appreciated, designed by Nesma Khodier at VCUQatar in Qatar.
Micro Wind Turbine – A miniature wind turbine that can charge mobile devices in harsh conditions with minimal light, designed Nils Ferber at ECAL in Switzerland.
Bottlelight – A combination water purifier and camping light, designed by Christoph Kuppert and Helena Wendtat at University of Wuppertal in Germany.
Algae Harvester – An algae-eating drone that cleans the water and powers itself with biofuel produced by the collected algae, designed by Fredrik Ausinsch at Umeå Institute of Design, in Sweden.
TippyTalk –  An app that allows a person with a verbal disability to communicate by translating pictures into text messages, designed by Robert Laffan at Limerick Institute of Technology in Ireland.
Synchrony – A touch-based music therapy platform designed for Autistic children, designed by Kenneth Tay at ArtCenter College of Design in the USA.
Favo – A motion-operated shower system designed for communities that lack running water by Núria Molina and Anastasia Melnikova at Pontifical Catholic University of Rio de Janeiro in Brazil
Ziggy – A personal hand-operated washing device, based on an accordion, designed by Mohololo Nkoana at Tshwane University of Technology in South Africa
Growframe – A system of collapsible hydroponic farms that can grow food in empty shipping containers returning to China, designed by Philippe Hohlfeld at Royal College of Art in the UK.
Oneware – A sink extension that makes food preparation and dish washing easier for users with only one hand, designed by Loren Lim and Tian Hwee at National University of Singapore, in Singapore.
Flat World – A set of maps designed to reveal that arbitrary nature of political borders, designed by Yosra Gamal at German University in Cairo in Egypt.
Exacto – A social networking application that identifies and maps accessible spaces for people with physical handicaps, designed by Patricia Landeta at National Autonomous University of Mexico in Mexico.
The Global Grad Show will be held at d3 (building 6) during Dubai Design Week, 24-29 October 2016.
For more information about Global Grad Show and Dubai Design Week, please visit www.dubaidesignweek.ae