DULUX Paints announces "cosmic purple" as 2017 Colour of the Year
Creating "space" in your home will take on a new meaning in 2017. According to leading brand DULUX Paints, cosmic-like purple will take off as the most popular colour of the year ahead, influenced by growing worldwide interest in the universe.
"Outer space is in the news, at the movies and now will be adorning 'inner' space as it increasingly becomes an influence on design trends," said Martin Tustin-Fuchs, brand manager for DULUX Paints. Attributing the popularity of cosmic-like purple to people's search for a stronger connection with the natural world as a getaway from our fast-paced society, he explained, "Purple is mysterious, exciting and calming at the same time, providing a stellar backdrop for a home-based sanctuary, even for those who may not be space enthusiasts."
A midtone greyed-off violet, the new purple works well in any room – from kids' rooms to living areas – and it is ultra-versatile, pairing well with natural elements such as wood, glass and greenery, Tustin-Fuchs explained. Taking on a chameleon-like effect depending on its surroundings, it appears greyer when partnered with dark neutrals and bluish next to white.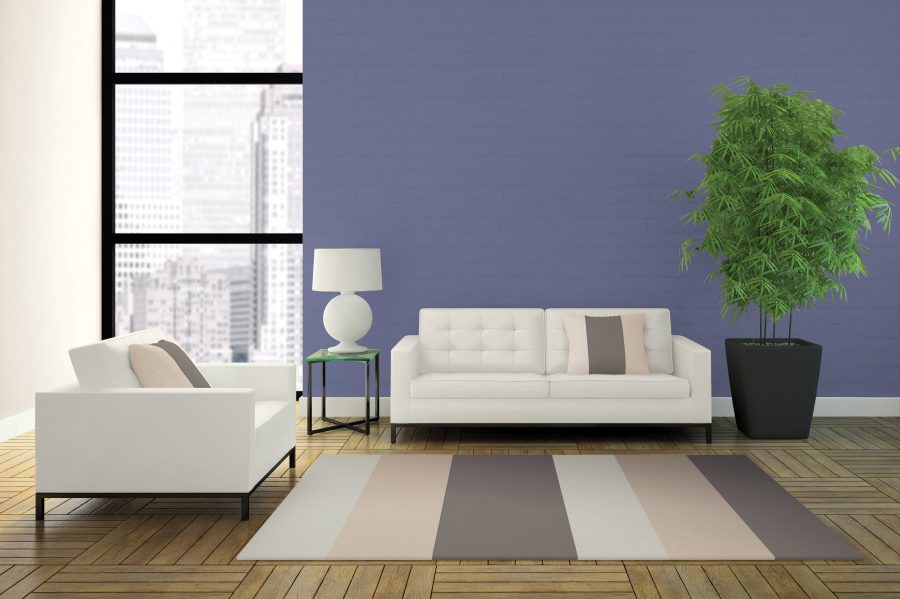 Dulux Paints experts offer these tips to incorporate purple into your rooms:
Let purple reign. Often associated with royalty, a powerful violet accent wall will make any room pop, especially when set against a midtone complementary colour such as moss green or blue-grey. Bring the decor elements together by repeating bold purple elsewhere in your room – in accessories, picture frames or lamp bases – for a truly regal effect. 
Coordinate your mission. Whether you blanket a room in purple or use it sparingly, combining a variety of purple shades adds wow factor to a space. To create a coordinated look, pair purple walls with varying violet tones in drapes, cushions and other decor elements. For a more glamourous look, paint three walls a deep purple and the remaining wall a lighter shade of violet, adding star-like sparkle with glass, white and chrome accessories.
Create a 'space' odyssey. Take the theme of cosmic exploration and marry it with the popular organics trend to create an airy, cosmic vibe that's ideal for a bedroom. Choose a deep shadowy purple as your primary colour and pair it with silvery green and grey accents. Finish the look with furnishings crafted from wood, pottery or cloth, adding decorative objects that allude to space exploration, such as rare earth minerals and other artifacts.
Apply purple universally. The new purple is gender neutral, adding an element of fun and depth to a child's bedroom. In the kitchen, deep eggplant walls are an excellent companion to glossy white cupboards and stone countertops. To create a calm, modern refuge in a bathroom, paint the walls cosmic purple and accessorize with chrome, white and wood accents.
For more information about DULUX Paints' 2017 colour of the year and to experiment with the brand's 2017 colour palette using a range of virtual painting tools, visit www.dulux.ca.