Montreal's Lambert & Fils makes European debut at Belgium's Biennale Interieur
Lambert & Fils' presence at the Kortrijk's Biennale Interieur, marks the first showing in Europe of their newest lighting collection, Laurent.
This contemporary collection combines the classic Bauhaus milk globe with a series of sculptural forms that carve through space, moving between line, surface and volume. The different models combine in endless patterns to inhabit any space with subtlety and quiet power.
"Our research focused on the surface and the form. Here, the globe acts as the link between the two," says Samuel Lambert, the studio's founder and creative director. In keeping with its commitment to working with local, skilled trades, the team called upon the expertise of a Quebec glass blower to craft this latest piece. As with all Lambert & Fils collections, Laurent is designed, manufactured and assembled locally.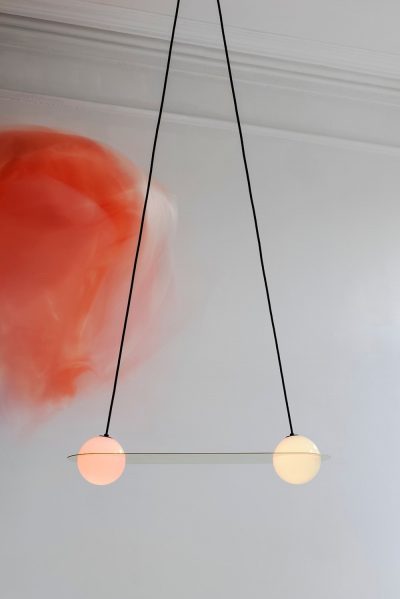 Lambert & Fils is a Montreal-based lighting design studio founded in 2010 by Samuel Lambert. The studio's original and custom lamps for residential and commercial settings take cues from mid-century Modernism, the Industrial Age, and Lambert's own minimalist aesthetic. The studio revisits iconic motifs across the range of these influences to create its own distinctive collections. Lambert & Fils commits itself to a tradition of quality, in-house design, and craftsmanship in lighting.
The Biennale Intérieur – Courtrai  runs until October 23rd 2016 in Belgium. For more information, please click here.