DULUX Paints launches new products that produce silky, layered and metallic effects
As the trend of self-expression continues to grow in home decor, DULUX Paints has found a way to help Canadians unleash their creativity and transform walls into one-of-a-kind masterpieces in two easy steps.
The brand has announced the launch of Dulux VENETIAN SILK paint, an original paint product that delivers luxurious, elegant walls unique to each room, according to Martin Tustin-Fuchs, brand manager for the Dulux Paints brand of PPG. Developed using innovative technology that enables users to infuse walls with visual depth and sophistication to match their personal taste, Dulux Venetian Silk paint is part of a new line called Dulux Effect Finishes that also includes Dulux LIQUID METAL paint – a unique product that adds fluid elegance to any room.
"You don't need to be an artist to create a masterpiece with these products," Tustin-Fuchs said, explaining that the line is geared towards paint professionals, designers and do-it-yourselfers alike. "Our specially-selected palette of colours combined with a little imagination will deliver results so striking that, even if you don't change anything else in the room, you will see a remarkable transformation in your decor."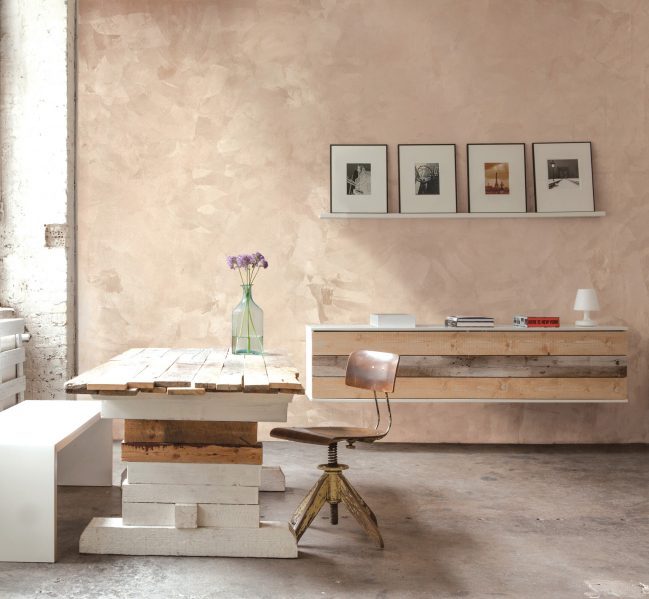 Dulux Venetian Silk paint produces the sensuous, silky, layered effect of Venetian plaster, yet is easy to apply and smooth to the touch. Available in 40 light-animating colours, it creates a distinctive multi-toned and luminous finish that adds unprecedented depth to walls, according to Tustin-Fuchs. Applied in two steps, Dulux Venetian Silk products require a coat of specially-selected base colour to be painted before two thin top coats of Dulux Venetian Silk paint are applied creatively, in different directions, using an applicator or plastic trowel. "The result is an original work of art infused into the wall that brings an element of style and class to any room," he said.
Dulux Liquid Metal paint adds lustrous shimmer to walls, trim and furniture. Available in 32 light-reflecting colours infused with gold, silver, copper or bronze undertones, the finish takes on a smooth or mottled look depending on the application tool used. As with the Dulux Venetian Silk line, Dulux Liquid Metal paint involves a two-step application process, requiring a coat of a specially-selected base colour to be painted before two top coats of Dulux Liquid Metal paint are applied. "Reminiscent of a fluid work of art, this durable, colour-rich texture delivers the ultimate finishing touch to any room," Tustin-Fuchs said.
Available at Dulux Paints stores across Canada and BÉTONEL / Dulux stores in Quebec, Dulux Effect Finishes retail for $125.95-$132.95 per 3.78-litre can depending on the product used, plus $75.99 for the required base coat paint, which covers a full room. The cost to paint a small accent wall only is roughly $70, including the basecoat. More information, how-to videos and retail locations can be found at www.venetiansilk.ca or www.dulux.ca.