Allsteel announces partnership with Carnegie on new upholstery collection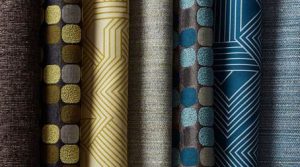 Workplace furniture manufacturer Allsteel and textile company Carnegie are partnering to offer a collection of upholstery fabrics graded for Allsteel furnishings.
"The collaboration with Carnegie gives Allsteel customers quick and easy access to a group of sophisticated, high quality textiles," said Lynda Whittle, vice president of marketing at Allsteel. "By adding such distinctive choices from a respected resource, we can provide our clients with more creative latitude than ever in specifying upholstery for our products."
"Based on this, and on Allsteel and Carnegie's shared commitment to customer service, we are confident that the partnership will be successful and look forward to its continued evolvement and expansion," said Whittle.
"The new partnership has allowed us to assemble a textile offering based on precise criteria—content, scale, performance, sustainability and other factors—that are specific to Allsteel upholstered furnishing solutions," said Mary Holt, executive vice president of creative at Carnegie.
"In common with Allsteel, Carnegie works to create a positive personalized experience for our clients. This collaboration represents a common goal of continuing to build on the unmatched levels of service and design creativity that have become the trademark of both companies."