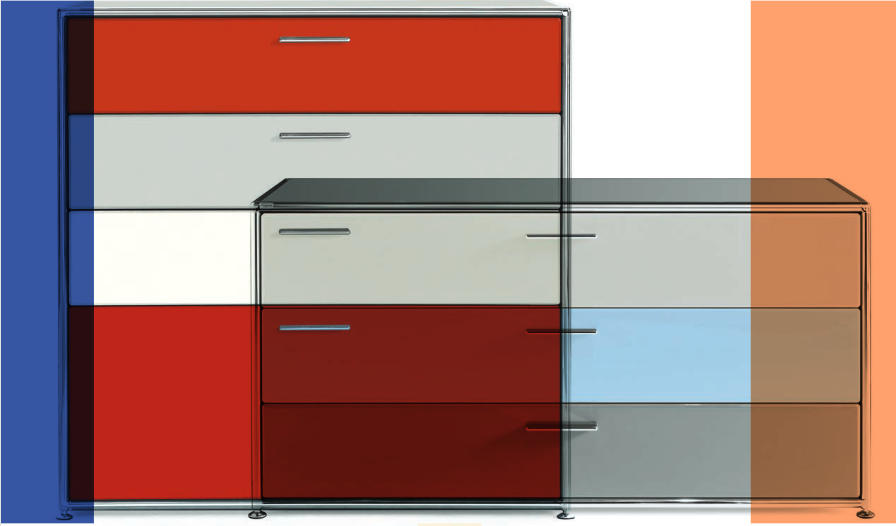 Designer, painter, urban planner, writer and one of the pioneers of what is now called modern architecture, Charles-Édouard Jeanneret-Gris — better known by his pseudonym, Le Corbusier (1887–1965) — cared deeply about colour. The colour schemes of his buildings were as important to him as their footprints, structures and materials. So much so that he painstakingly researched and developed his own Poly-chrome architecturale, or Architectural Polychromy, a standardized palette of 63 colours to use in his work.
The Swiss-French master introduced the first 43 shades in 1931. "In my opinion they offer a method of approach which is accurate and effective," he wrote at the time, "one which makes it possible to plan, in the modern home, colour harmonies which are definitely architectural and yet suited to the natural taste and needs of the individual."Then, in 1959, he introduced 20 bolder tones. His 63 pigments, based on those he found in nature, are divided into nine colour groups: White; Grey & Black; Blue; Green; Ochre & Yellow; Orange; Red; Red ochre & Brown; and Umber. Quite impressively, the colours harmonize in every possible combination, thereby providing a clear and consistent system for any architect or designer.
The Paris-based Foundation Le Corbusier has entrusted the Architectural Polychromy exclusively to Zurich-based Les Couleurs Suisse. It alone has the power to grant the license for manufacturers to use the system — Les Couleurs Suisse refers to them as "product partners" — which in Europe immediately carries prestige. This I witnessed firsthand at Cersaie in Bologna last September, the Gigacer booth buzzing with designers and architects enthused with the Italian company's LSC Ceramics collection of porcelain stoneware in Architectural Polychromy.
At IMM Cologne in January, similar buzz emanated from the booth of German company Dauphin Home HumanDesign Group (whose brands are Dauphin Home and Bosse Design). Here the attraction was Bosse's Modul Space tubular furniture, its panels and fronts in 12 of Le Corbusier's pigments. "Le Corbusier's treasured collection of colours features a range of enduring and expressive shades," says Steffen Reim, Dauphin Home project manager. "The colours not only boost the image of Modul Space, they also increase its architectural potential and thus broaden our clientele."
Sixteen other "product partners" in Austria, Belgium, France, Germany and Switzerland manufacture everything from paint, carpets and wall coverings to kitchens, lighting and office furniture. Over 50 years after his death, Le Corbusier's colours live on.