Inscape and West Elm renew workspace partnernship
Inscape Corporation and home furnishings retailer West Elm, a member of the Williams-Sonoma, Inc. portfolio of brands, announced recently the two companies have renewed their exclusive partnership agreement for West Elm Workspace with Inscape.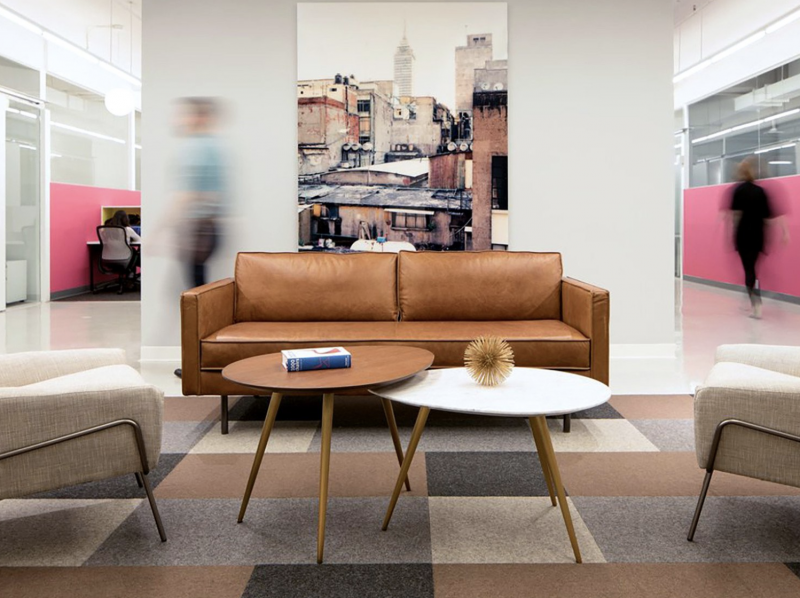 "We are very pleased to extend this relationship that leverages West Elm's signature design approach with Inscape's expertise in building innovative products for the contract office market," said Brian Mirsky, Inscape Corporation CEO. "We have built a collaborative partnership with West Elm and recognize it as another way to offer clients solutions that help them thrive in the evolving workspace."
West Elm Workspace with Inscape was introduced in 2015, leading the way in bringing a residential aesthetic to the office while maintaining the standards demanded for contract interiors. Since its launch, West Elm Workspace with Inscape has worked closely with social research and design consultants to sharpen its understanding of emerging workplace concepts, identifying three key values that continue to inform its designs: well-being, residential inspiration and choice. Today, West Elm's Workspace partnership with Inscape has grown its network to 20 dealers across North America.