Montreal's CHUM super-hospital wins 2017 WAF Inside award
Designed by CannonDesign + NEUF architect(e)s the new CHUM was honoured with a World Festival of Interiors INSIDE Award, for excellence in architectural interiors as part of the 2017 World Architecture Festival (WAF). Named the best interior healthcare space in the world for 2017, the CHUM continues to earn numerous international design accolades.
In integrating existing facilities and adjacent heritage buildings, the judges recognized the new CHUM as an "urban experience of lively and accessible nature", commenting that "the architects played a key role in determining the final brief and came up with a smart strategy for phasing. Main circulation spaces and public areas are treated as places for encounter providing easy orientation. The transition into the treatment areas is well supported by the architectural concept." The judges said that the hospital's precise choreography of views out to the city was "remarkable."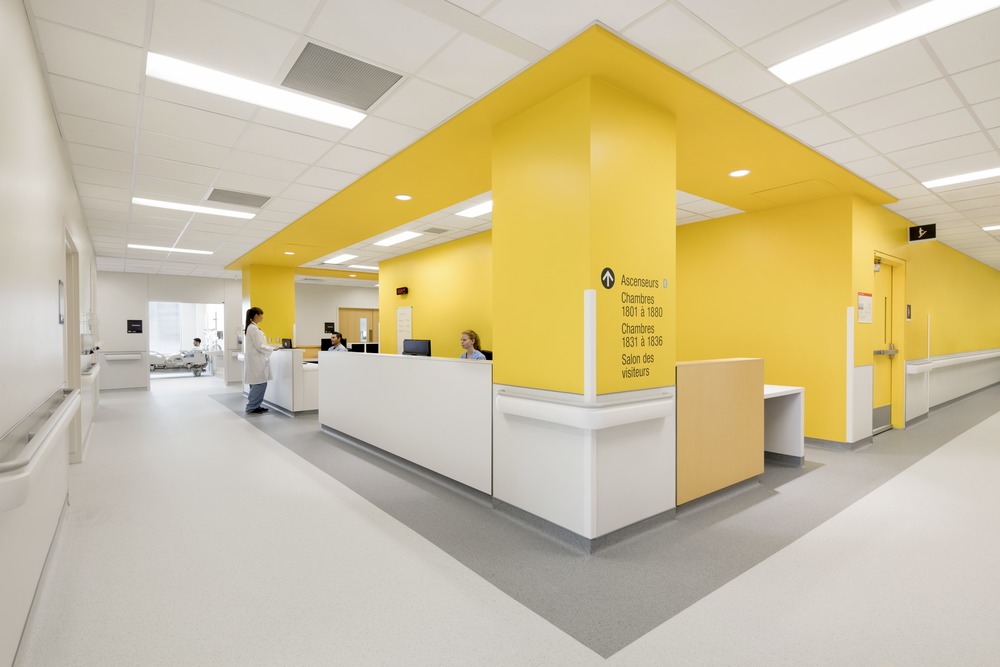 The INSIDE World Festival of Interiors is part of the World Architecture Festival (WAF), an event that brings together the best projects of the year from all over the globe in a highly competitive setting. This year marked the prestigious festival's 10th anniversary and brought together dynamic projects and designers to share their breakthrough work.
The CHUM officially received its award on Wednesday, November 15 in Berlin. A jury selected the project following a presentation by Gustavo Lima, Principal at CannonDesign, and Azad Chichmanian, Partner at NEUF architect(e)s.
"This is a great honour for our entire team to have the CHUM receive this prestigious award after so many years of hard work," the architects said in a joint statement. "It is a high distinction that recognizes the exceptional quality of the interior spaces of the new CHUM and of its architectural moments designed to offer its patients, visitors, and employees an open and comfortable environment that speaks to the human scale. It is undeniably a world class project."
The CHUM is the first Quebec hospital to earn a WAF award and solidifies CannonDesign + NEUF architect(e)s' vision and efforts to rejuvenate and strengthen healthcare in Quebec. It further allows the project to be celebrated by Montrealers and the global design community.