Montreal's d'Armes duo introduces new Cé light fixture
The Montreal-based brand d'Armes, behind which stands the design duo of Alexandre Joncas and Gildas Le Bars, has unveiled its latest creation, the Cé light fixture.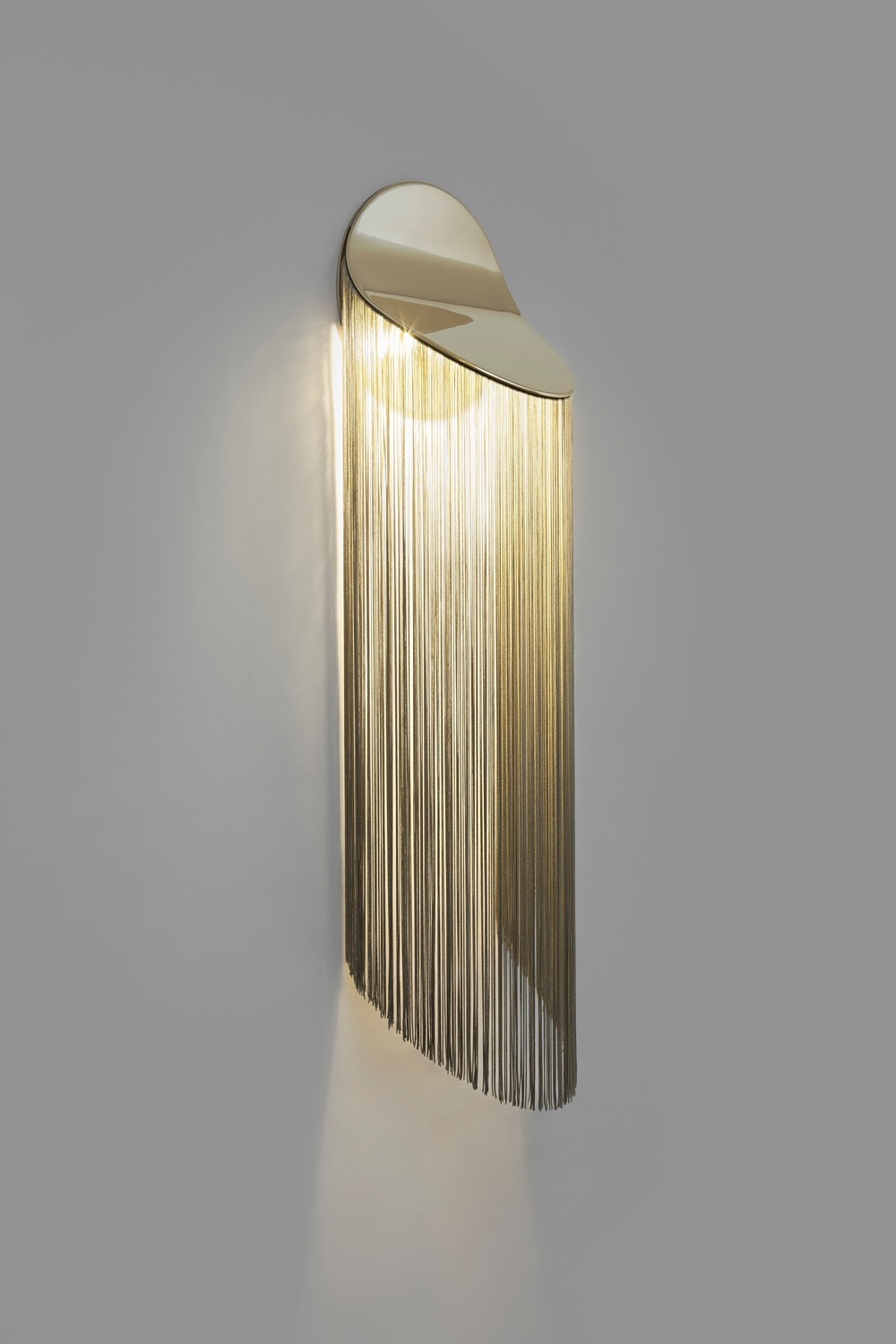 audaciously blends fringes and solid bronze revealing a well-rounded wall mounted fixture. The unique movement of the fringes brings a fluid effect, distinguishing this piece from previous collections, all the while remaining faithful to the minimalist look of candid lines present in each of d'Armes creations to date. By dimming the light, the fringes create a plush, comfortable atmosphere. Cé will be presented to the public at Archiproducts Milano during the Fuorisalone, April 17 to 22, 2018.
Alexandre Joncas, designer and co-founder of d'Armes, describes the inspiration which led the duo to create the playful new light fixture. "The inspiration came from Cécrops, who would be the first native, the founder of Athens according to Greek mythology. A way to honour First Nations."
Cé deftly jostles the obvious association between fringes and lighting by unveiling a revisited classic.
Cé | Technical Specifications
Solid bronze and rayon fringes (colour: verdigris)
DEL lighting (3,000K, 1,500 Lumens, CRI>90), dimmable
Height: 100 cm (39″)
Width: 25 cm (10″)
Thickness: 20 cm (8″)
d'Armes is a high-end design and manufacturing studio launched in Montreal in 2016 by Alexandre Joncas and Gildas Le Bars. They offer modern and minimalistic design through clear and simple lines. d'Armes ensures impeccable quality by favouring local suppliers. In 2017, d'Armes was awarded an Archiproducts Design Award.