Toronto-based, technology-driven design firm, IBI Group had a challenge for its employees: redesign your patio spaces.  With a minimum of 340 square feet and a maximum of 550 square feet to work with, 13 teams, made up of engineers, landscape architects, high-rise architects, planners, interior designers, marketing & communications staff, legal services, etc., stepped outside their everyday responsibilities to make a mark on their office and inspire fellow coworkers with engaging and inviting designs.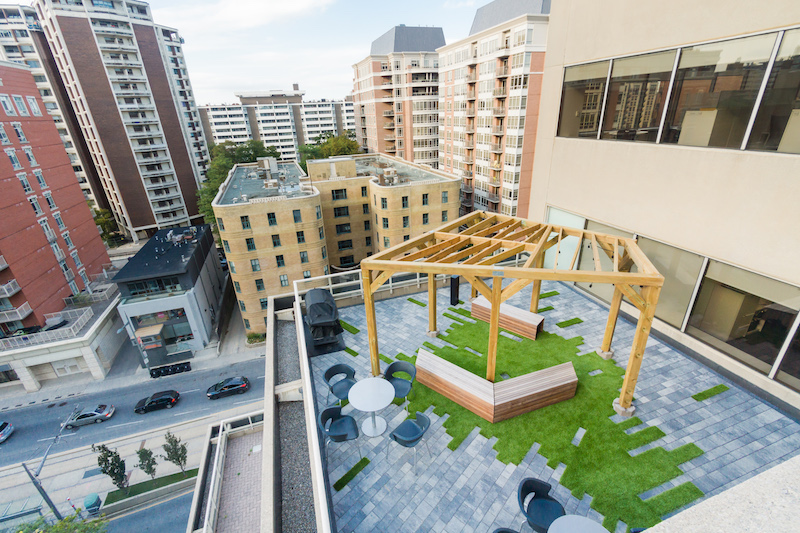 Judges looked for creativity, feasibility and the best possible use of the space they had available. A final 9 teams (selected by our judging panel) presented their ideas to the office, followed by an online voting process for all staff, and 3 winning designs were chosen: 
6th floor – Views from the 6ix
7th floor – Natural Fusion
8th floor – Treehouse Terrace

 
Each team worked with one furniture sponsor: Salex/Equiparc, Hauser and Landscape Forms. The designs were implemented at the IBI Group's Toronto head office, located at 55 St Clair West.