Jury announced for IDC's Value of Design Awards
Interior Designers of Canada (IDC) is launching a new awards program to promote the value of interior design across the country. The Value of Design Awards (VODA) will celebrate Canadian interior designers who showcase the benefits of design thinking: an empathetic, inventive and iterative process focused on the human experience within interior spaces.
Meet the judges for VODA 2018 – representing the fields of interior design, industry, and media.
Theo West-Parks, AOCA, ARIDO Fellow, IDC, LEED Green Associate, Principal: Westparks + Associates Inc. 
Theo West-Parks has over 25 years experience in the industry, providing full interior design and project management to a broad range of corporate clients. She is Past President of ARIDO and ARIDO/GTA, and has received two President Citations from the Association for her contribution to the profession of design. She has been actively engaged and committed to the presentation of the 'Practice Act' for interior designers in the province of Ontario.
Her demonstrated ability to conceive and execute effective design projects and her well-developed presentation skills, program management and team building, have earned her recognition both from her peers and respected clients. Theo is also the recipient of the 2009 ARIDO Award for Cara Operations, Head Office; the International Recipient of "Design Is" 2010 Award;  Shaw Carpets- Cara Operations, Head Office; and the ARIDO Award for Grey Bruce Regional Health Centre.
Brandon Donnelly, VP of Development, Slate Asset Management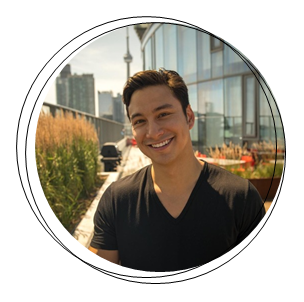 Brandon Donnelly is a city builder, VP of Development at Slate Asset Management and founder of the Globizen Group, based in Toronto. His daily blog, which has over 14,000 followers, has a global readership and has been featured in international news outlets.  Previously he held development positions at CAPREIT, TAS, and Morguard, where he managed urban-focused residential (condo & rental), office and retail projects. In 2013, he also cofounded the condo review site Dirt / thedirt.co (acquired in 2018).
Brandon studied architecture and fine art history at the University of Toronto. He has a master's in architecture and real estate development from the University of Pennsylvania, and an MBA from the Rotman School. Brandon also advises The Laneway Project and NXT City.
Craig Patterson, Founder and Editor in Chief of Retail Insider
Craig Patterson is the founder and editor-in-chief of Canada's most-read retail industry publication, Retail Insider. He's also a retail analyst and consultant at the Retail Council of Canada, as well as the Director of Applied Research at the University Of Alberta School Of Retailing.
He has studied the Canadian retail landscape for more than past 25 years and holds Bachelor of Commerce and Bachelor of Laws Degrees. Last year, Craig partnered with IDC as the lead on a hugely successful walking tour of Toronto's Bloor-Yorkville area, which is in the process of undergoing a spectacular multi-billion dollar transformation.
---
Our previous post has more information about the Value of Design Awards — although the deadline recently extended to June 8 — and projects can be submitted via the IDC website, linked here.