Cosentino celebrates reopening of Toronto 'City Showroom'
Cosentino, a global leader in the production and distribution of innovative surfaces for architecture and design, officially reopened its first initial Canadian City showroom, located in the heart of Toronto's Caledonia Road 'Design District' during their well-attended official launch celebration held in June.
Nearly 300 individuals from the A&D community took in the grand reopening which featured an engaging talk focused on the intersection of food, lifestyle and design presented by special guests, supermodel and Silestone global brand ambassador, Cindy Crawford and renowned Toronto chef and restauranteur, Grant van Gameren. The conversation was moderated by Lynda Reeves, founder of House & Home Magazine.
The major renovation and redesign highlights Cosentino's international growth and continued commitment in Canada. The newly modernized 10,000 square foot showroom will remain the hub for the growing Ontario market. The "Cosentino City" concept is an innovative space designed for a metropolitan setting. Utilizing the latest digital technology, it allows architects, designers, project managers and consumers the chance to experience the wide range of Cosentino products, including Dekton ultra-compact surfaces, Silestone natural quartz and Sensa protected natural stone.
Cosentino City Centres aim to promote a collaborative and creative environment where visitors can discuss ideas, products and designs in an open, modern space, reflective of Cosentino's signature style.
An interactive kitchen display, a state-of-the-art LED sample viewing program and technologically-advanced work spaces allow trade professionals to work on project development directly at the Centre. Cosentino's expert Toronto team can offer information and personalized assistance to customers using interactive technologies that enhance the product selection and customization experience.
"Ontario is an extremely important market for us here in Canada. This region has an insatiable passion for design and by increasing our presence here, we can effectively meet industry needs by offering a unified space designed to support, promote and educate the design community. Customers can get a first-hand look at unique surface installations with the majority of the Cosentino City Toronto showroom being outfitted using our Silestone and Dekton products," said Eduardo Martinez-Cosentino, EVP Global Sales for Cosentino Group and CEO of Cosentino North America.
As a Spain-based, family-owned business with nearly 40 years of history, Cosentino has long been a globally trusted surfacing brand. The renovation of the Cosentino City Toronto showroom reflects the company's overarching strategy to strengthen its position as the surfacing leader in the North American market. An additional Cosentino City showroom in Miami recently opened this past May.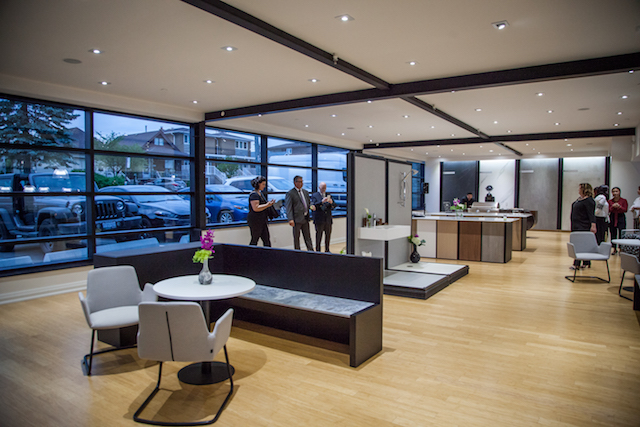 "Canada has become a major segment for Cosentino with Ontario architecture and design professionals fully embracing our brand since we first opened our Toronto showroom back in 2015. Fast-forward four years and we're rapidly growing, anticipating even further success with the reopening of this important Cosentino City showroom," adds Martinez Cosentino.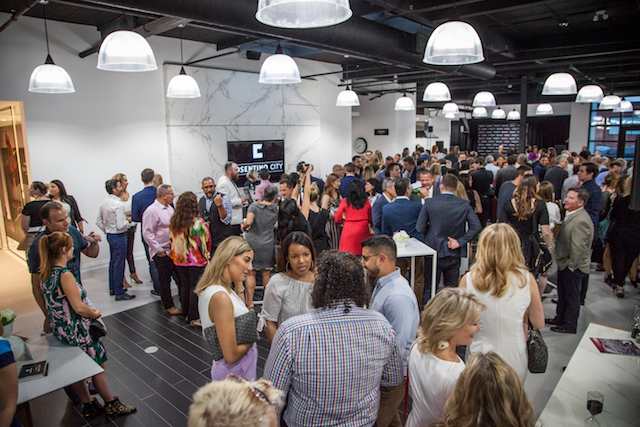 Cosentino's second City showroom opened in 2017 and is located in heart of Old Montreal. Additionally, Cosentino has three Cosentino Centres located in Stanstead, Calgary and Vancouver, all created for exclusive display, distribution, education and service.
The Cosentino Toronto City Centre showroom is located at 665 Caledonia Road.