Free gallery space for local artists opens in Toronto's Regent Park
In support of local artists and to encourage a more vibrant Regent Park, The Daniels Corporation has designated space within their Regent Park Presentation Centre as a permanent and free gallery. The featured artist will change every quarter. Daniels will provide financial support to help artists prepare their work for display and provide other assistance to ensure the exhibit is at zero cost to the creators.
"A well-rounded, healthy community is much more than bricks and mortar," said Martin Blake, Vice President of The Daniels Corporation. "It is a living, breathing entity in which people can realize their artistic and other dreams. Since we began the redevelopment of Regent Park, we have highlighted local artists in numerous ways. By allocating the permanent gallery space, we add once again to the social infrastructure that makes Regent Park so special. The artwork exhibited is available for purchase at the artists' discretion, so the Rotating Gallery also encourages social procurement in the community."
The first artist to be featured is multi-award winning Mazhar (Muhammad Muzharul Haque). A resident of Regent Park for 17 years, Mazhar's work mirrors the diversity that permeates the area. "This painting exhibition 'Faces of Regent Park' shows the diversity of this amazing community and how we come together," Mazhar said. "It reflects on Human Culture and how that has shaped everything in this world. One painting, 'Future Reflection,' envisions my view on how I think Regent Park will be seen in the future. I can't express my gratitude for this opportunity."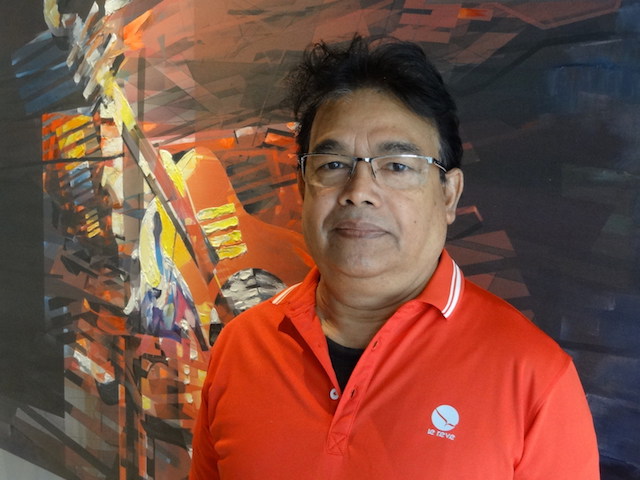 Within every community they build, Daniels supports and draws upon local resources as much as possible and encourages their suppliers to do the same. For example, art within condominium buildings is often from local artists.