Karim Rashid's 'Cultural Shaping' comes to Ottawa Art Gallery
Kicking off with tonight's keynote lecture from Karim Rashid himself, the Ottawa Art Gallery's new Karim Rashid: Cultural Shaping exhibition opens to the public on October 11. Ottawa Art Gallery is pleased to present Karim Rashid: Cultural Shaping, the first large-scale presentation of the iconic designer's work in Canada to date. The exhibition features industrial designs imbued with the sense of environmental responsibility and sustainability that is at the heart of much of Rashid's current practice.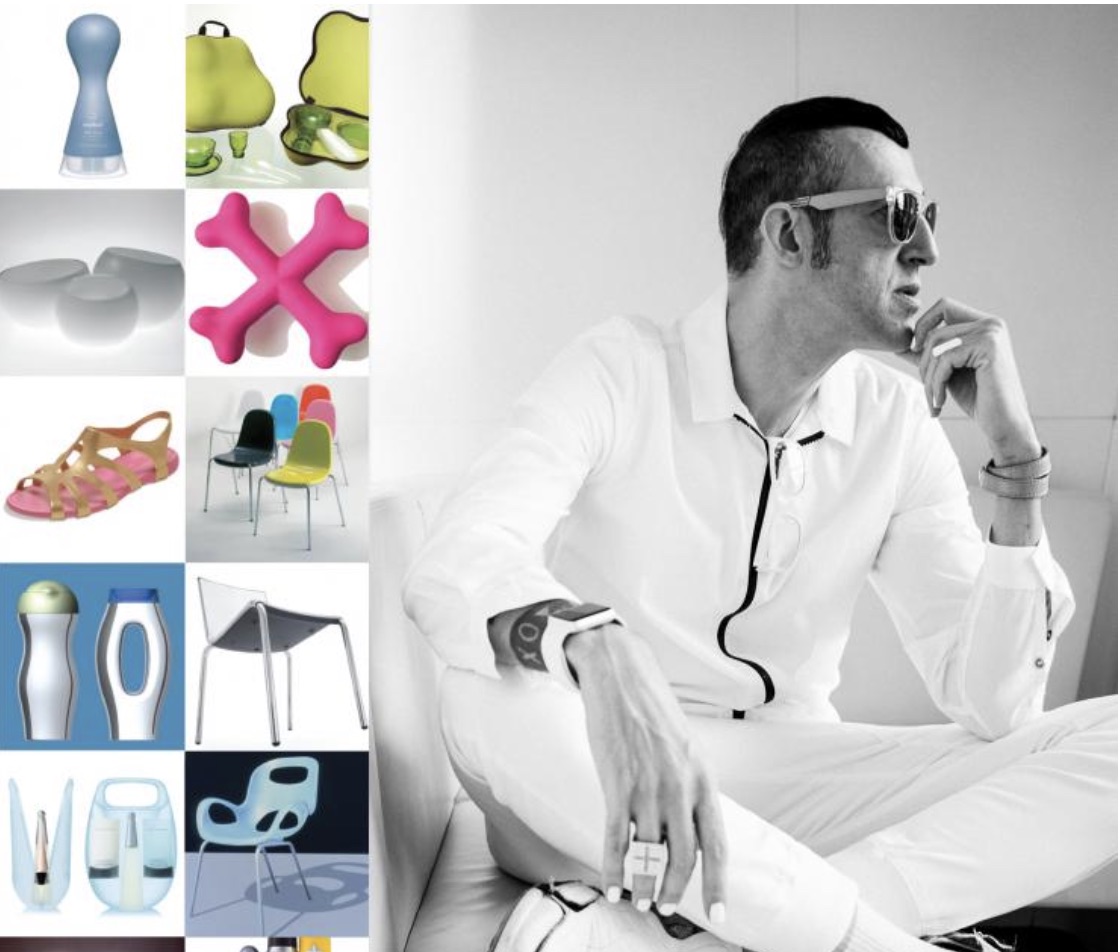 Showcasing unique objects and original sketches, this exhibition includes over 200 award-winning designs. Iconic objects are highlighted, including the Garbino waste can and the Oh-chair designed for Umbra, as well as modular and reconfigurable furniture for BoConcept.
Combining ingenuity with eco-consciousness, Rashid's re-usable Bobble water bottle exemplifies design that can shape consumption habits and point toward an environmentally conscious and sustainable future. His exquisite and utilitarian lighting for Artemide and Fontana Arte are as distinct as his design of high-tech products for Asus and SirinLabs. Iconic graphics for Citibank and Sony Ericsson—along with award-winning packaging for Pepsi, Method, Hugo Boss, Kenzo, and Eos—demonstrate how good design shapes contemporary culture.
"The role of a designer today is to make the world a better place. By replacing the clutter of poorly designed objects with beautiful, high performing ones that are hopefully sustainable, ergonomic, and sensible yet seductive, we reduce the stress in our environments," said Karim Rashid.
---
More information about Karim Rashid: Cultural Shaping, is available via the Ottawa Art Gallery's official website, linked here.
Free Public Tours — Drop-in Tours Every Wednesday at 3 PM. Tours Every Sunday at 1, 2 and 3 PM. Meet at the visitor experience desk.