Dekton by Cosentino introduces ultra-compact Stonika collection
Dekton by Cosentino, the ultra-compact architectural surface with advanced technical properties for both interior and exterior applications, today announced the Canadian launch of the new Dekton Stonika Collection – billed as its most advanced offering yet.
Comprised of six alluring new hues, the Stonika Collection draws inspiration from the most coveted natural stone materials, finished with spectacular shine and unrivaled durability. New findings in the manufacturing process have allowed for a sharper design and, in turn, an ultra-realistic appeal.
The Stonika Collection also offers among the best resistance to thermal shock and impact currently available in the market. This comes as a result of the manufacturer's continued commitment to staying at the forefront of design and durability through its industry-leading Research & Development.
"Dekton Stonika is a next-generation, high-test version of our celebrated Dekton XGloss Natural Collection," says Massimo Ballucchi, Director of Marketing for Cosentino North America. "At Cosentino, our R+D team is constantly pushing the envelope, finding ways to beat our very best to help drive both our brand and the industry as a whole forward, and to continue to inspire those who specify our materials."
Created from a sophisticated blend of raw materials from glass, quartz and porcelain, Dekton has a high resistance to UV rays, stains and scratches, as well as thermal shock.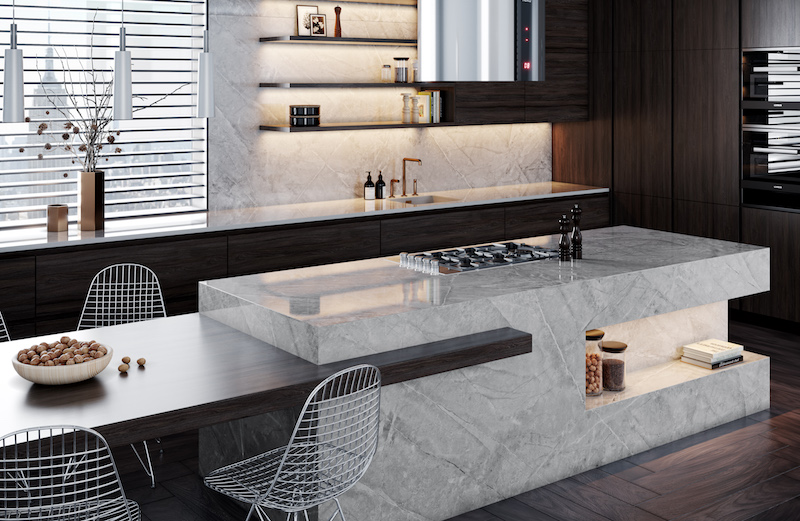 Its durability and ease of care offer a wealth of applications, including flooring, facades, wall cladding, worktops, stairs and more. The new Stonika Collection is available in large format sizes and a variety of thicknesses which allows for seamless creative possibilities for architects and designers, for both residential and commercial projects.