Teknion Los Angeles Showroom Receives WELL Gold Certification
Teknion Corporation's Los Angeles showroom has received WELL Gold certification from the International WELL Building Institute (IWBI). The space reflects Teknion's insight into today's office design trends, including the importance of creating an interior environment that connects humans to their natural surroundings.
"Our Los Angeles showroom was LEED certified to the Gold level in 2017," said Tracy Backus, Director, Sustainable Programs, Teknion. "For WELL, we had some challenges with acoustical comfort within a section of the space but through the introduction of Naava Healthtech Green Walls and a mechanical adjustment we persevered and we came away with this great achievement. Los Angeles marks our fourth WELL Gold certification, the others being Boston, Dallas and New York. Toronto is WELL Silver certified. Like our other showrooms, Los Angeles was designed to support health, well-being and sustainability, key factors in creating warm, welcoming and productive workplaces inspired by the principles of ethonomics."
Upon entry, visitors and guests step into a spacious lounge area bisected by the Teknion Community Table, creating a central "hearth" that extends the full depth of the showroom.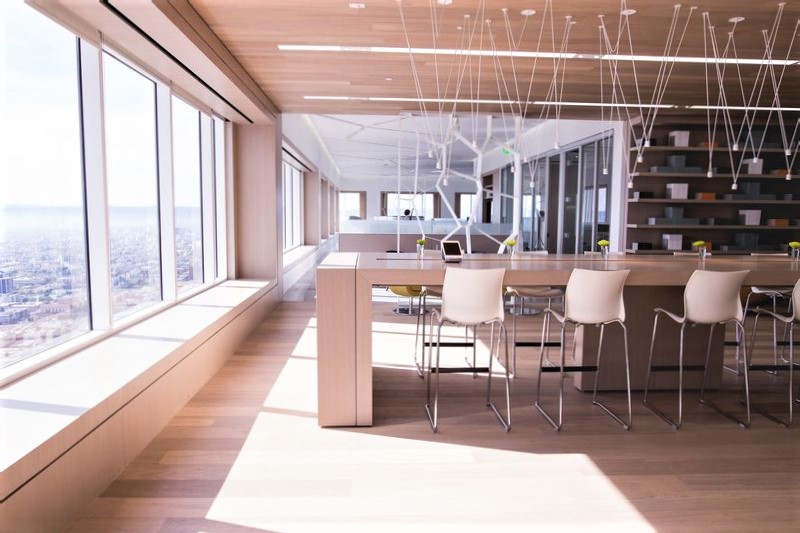 Designed by Vanderbyl Design, Teknion's Los Angeles showroom provides multiple functions and supports collaborative and touchdown workstyles.
Warmed by natural wood flooring and millwork, the south side of the showroom employs a playful colour palette and a variety of Teknion products, while the north side exhibits a more conservative approach with a formal look and feel.
The showroom is divided by Teknion's architectural glass wall systems and features a display of Luum Textiles' collections and product finishes. Studio TK product are also displayed to create dynamic social spaces.
The showroom is located at 725 S. Figueroa Street, 41st Floor, in the Ernst & Young Plaza, which is LEED Platinum Certified.
Framed by windows on three sides, the 8,650-square-foot space (804 m²) offers visitors panoramic views of the Los Angeles skyline to the Pacific Ocean.
IWBI delivers the WELL Building Standard to communities seeking to implement, validate and measure features that support and advance human health and wellness.