Two's Company, but is Three a Crowd? What to Consider Before Co-Living.
The term co-living is often synonymous with Generation Z or millennials living with roommates in their 20s while learning how to coexist in a less-than-chic space. However, as the real estate market in Toronto continues to boil over, the term co-living has taken on a much more complex meaning, evolving into a movement that appeals to a wider range of people – even seniors – while encompassing a variety of considerations including design, finances and social psychology.
At this year's 2019 Toronto Fall Home Show, a group of professionals will explore the co-living movement during a panel discussion sponsored by Building Industry and Land Development (BILD). These experts will discuss several aspects such as interior design and function that is required for a shared space with multiple tenants or owners, financial considerations for ownership of property by multiple individuals and human behaviours that are impacted through a co-living environment.
We spoke with ARIDO member and one of the panellists, Melissa Tossell,  about why co-living is quickly becoming such a large trend in the GTA and what to consider before making the move.
What is your background and why are you participating in the 2019 Fall Home Show?
I'm a Registered interior designer and principal of my design firm Sanura Design. I've been in the industry for 10 years, specializing in residential interior design. I'm very passionate about supporting the residential design industry and am the co-chair of the residential committee at ARIDO. This has led me to be very involved in ARIDO's advocacy to the public regarding hiring the right professionals for the right projects. It was important for me to take the opportunity to speak at this year's show and share what we do and how we aim to assist GTA residents in their current living situations or to provide them with future considerations and alternatives that may be beneficial.
Why should Canadians consider co-living? What are the benefits?
For millennials and the younger generations, this could mean being able to afford a detached home in a decent neighbourhood, convenient to their general life and workplace. Toronto is famous for seven-figure detached home prices that are out of reach for many of the younger generations — co-living allows you to share the cost of such a home and make it more affordable.
For our aging population, this could mean lowering living expenses, sharing essential services and offering the ability to support each other and live more independently than they would have otherwise.
What is a living trend you've seen on the rise recently?
Aging in place is a very important movement involving renovating your home to accommodate aging gracefully in your own space. With baby boomers being the largest generation to date and many of them preferring to stay in their home rather than moving into a retirement community — the issue of curating a home to suit the Boomer's needs is crucial at this time.
This is a quickly rising issue and one that will require experienced professionals like interior designers to be trusted advisors and guides through that process. Some trends in aging in place are very closely tied to co-living, with some of our older population already seeing the benefits to several individuals sharing a home.
What factors should be considered before committing to a co-living situation?
I would pull together a carefully selected team of professionals before making the leap. Your team should consist of a good lawyer that can advise you on all contracts and cover concerns and responsibilities of owning a home with others that you may not have considered. Next, you will want a financial expert who can help advise you and your housemates on what is in your price range, and attainable based on your current lifestyle. Last but certainly not least, an interior designer can help sift through potential properties to make sure they'll be the right fit for you and your housemates and help guide you through the renovation process (which can be quite daunting).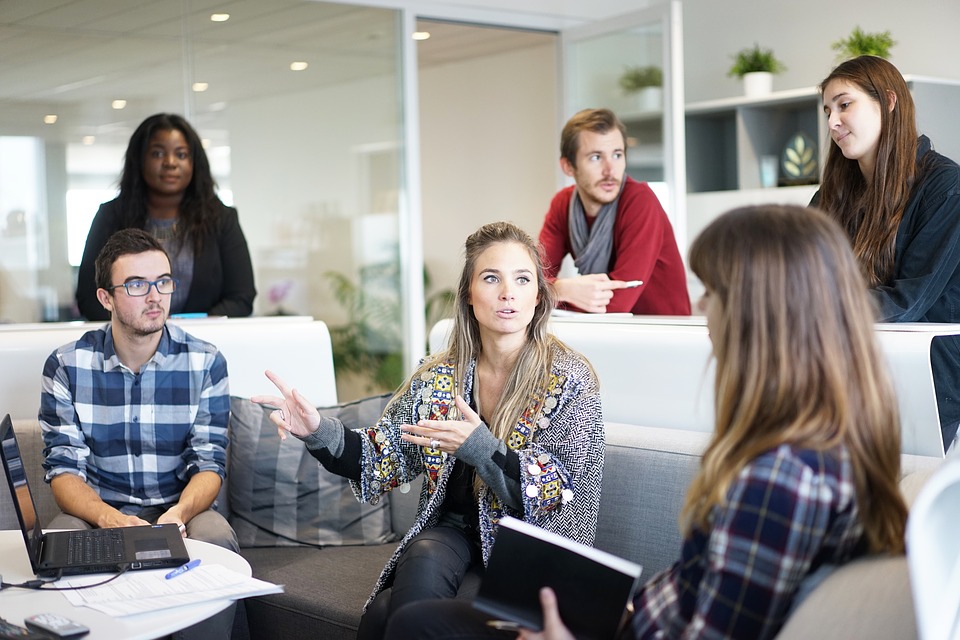 You'll want someone in from the get-go that understands permits, renovations and what it will take to convert the home to best suit your needs. Having a professional there to help from the start could save you tons of money in the future by finding the right property based on everyone's needs. If you choose the wrong property, you could go through much more extensive renovations and overspend, rather than choosing the right space from the beginning of your journey and doing more minimal work on the home.
What tips would an interior designer offer to maximize a co-living space?
"The right planning is essential to ensuring the space not just works for you and your fellow housemates individually, but also allows you to live harmoniously with them …" photo courtesy of Melissa Tossell
Firstly, I really can't emphasize enough hiring the right professional to help guide you through the process. The right planning is essential to ensuring the space not just works for you and your fellow housemates individually but also allows you to live harmoniously with them. It is crucial to know and understand everyone's needs, assess your long-term goals for the space and how you can best accommodate those needs.
Kitchens and dining areas are great gathering spaces, but what happens when someone works a night shift and the rest of the home does not? What about if one housemate works from home? These are important factors that can determine the success of your co-living arrangement in large ways.
What are the best ways to manage two different design preferences in a co-living arrangement?
It is important to consider both you and your housemate's strong likes and dislikes (it makes it easier to use images as examples) and try to find some sort of common ground within that. Also keep in mind that in a co-living situation, you can always have your personal style in your personal space, with the common spaces being kept as neutral as possible. Ideally, the space will be a blend of everyone's style — with elements speaking to each person. In tough cases, I find that figuring all of this out with the help of a professional makes the process much easier.
There are tons of things to consider before embarking on a co-living journey, but it's one that has several long-term benefits. More and more Canadians are finding new solutions to the housing market crisis, specifically here in the GTA.
_________________________________________________________________________________________________
The 2019 Fall Home Show runs October 4 – 6, 2019 at Toronto's Enercare Centre. Melissa Tossell will be speaking on the Cohesive Co-Living panel at the main stage from 1:00 p.m. – 2:00 p.m. on Saturday, October 5th. For more info visit at www.fallhomeshow.com.