DesignAgency and The St. Regis Toronto Win Best International Hotel Design Award
At the 2019 Restaurant & Bar Design Awards in London, England, DesignAgency received an International Hotel Design Award for its gilded LOUIX LOUIS grand bar and restaurant inside The St. Regis Toronto.
Now in its 11th year, the Restaurant & Bar Design Awards is an annual U.K-based competition dedicated to the design and architecture of food and beverage spaces internationally.
"We are delighted to receive this international recognition for LOUIX LOUIS and are proud to be a part of the team that worked so diligently to equate The St. Regis Toronto with sophisticated and luxurious hospitality," says Allen Chan, DesignAgency Principal.
A jury comprised of industry leading professionals working in design, architecture, hospitality, and lifestyle media selected LOUIX LOUIS' mystical and alluring venue from hundreds of projects submitted from 70 countries.
LOUIX LOUIS soars 31 floors above the glittering Toronto skyline in the heart of downtown with a glamorous two-storey-high grand bar showcasing over 500 dark spirits.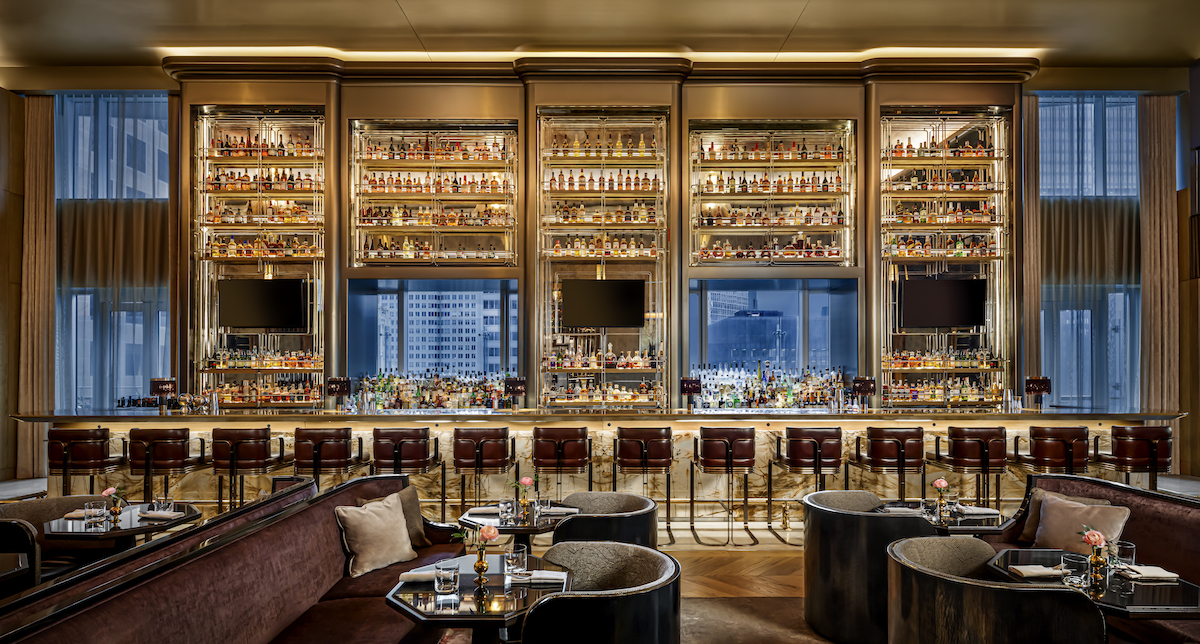 Inspired by Toronto's heritage as one of the largest distillery districts in the world during the turn of the 19th century, the dramatic interior and its 60-foot ceiling mural 'Bouquet of Whisky' by Toronto muralist Madison van Rijn, is designed to represent the inside of a glistening crystal whisky glass
"We are thrilled that DesignAgency has received this prestigious recognition for their work, in partnership with the Marriott Luxury Design team, for LOUIX LOUIS. The striking design and modern elegance have set a new standard for luxury hotel restaurants within Canada and we are proud to receive this honour alongside DesignAgency," says Tim Terceira, General Manager of The St. Regis Toronto.