EQ3 Releases New Fall/Winter Products
Now that we have entered the seasons of opting to stay indoors due to the wet and frigid weather, this is an ideal time to swap your spring/summer furniture for new household units before temperatures drop below zero.
Fortunately for those who are eager to get a head start, EQ3 Furniture has released new fall/winter products, which include Canadian-made items and customizable options that'll up the scale of chicness in your space.
Oma
Based on the Cello, the Oma features a structured back, thinner arms, and a lighter, more sophisticated look while remaining comfortable. The Oma is slated to launch early this month in new velvet options in-store and online.
---
Lane
Lane takes centre stage as EQ3's first modular sectional with an angled corner seat. Its grand structure features flexible pieces with tight arms and seats with loose back cushions in a feather/fiber/foam chip blend.
---
Bon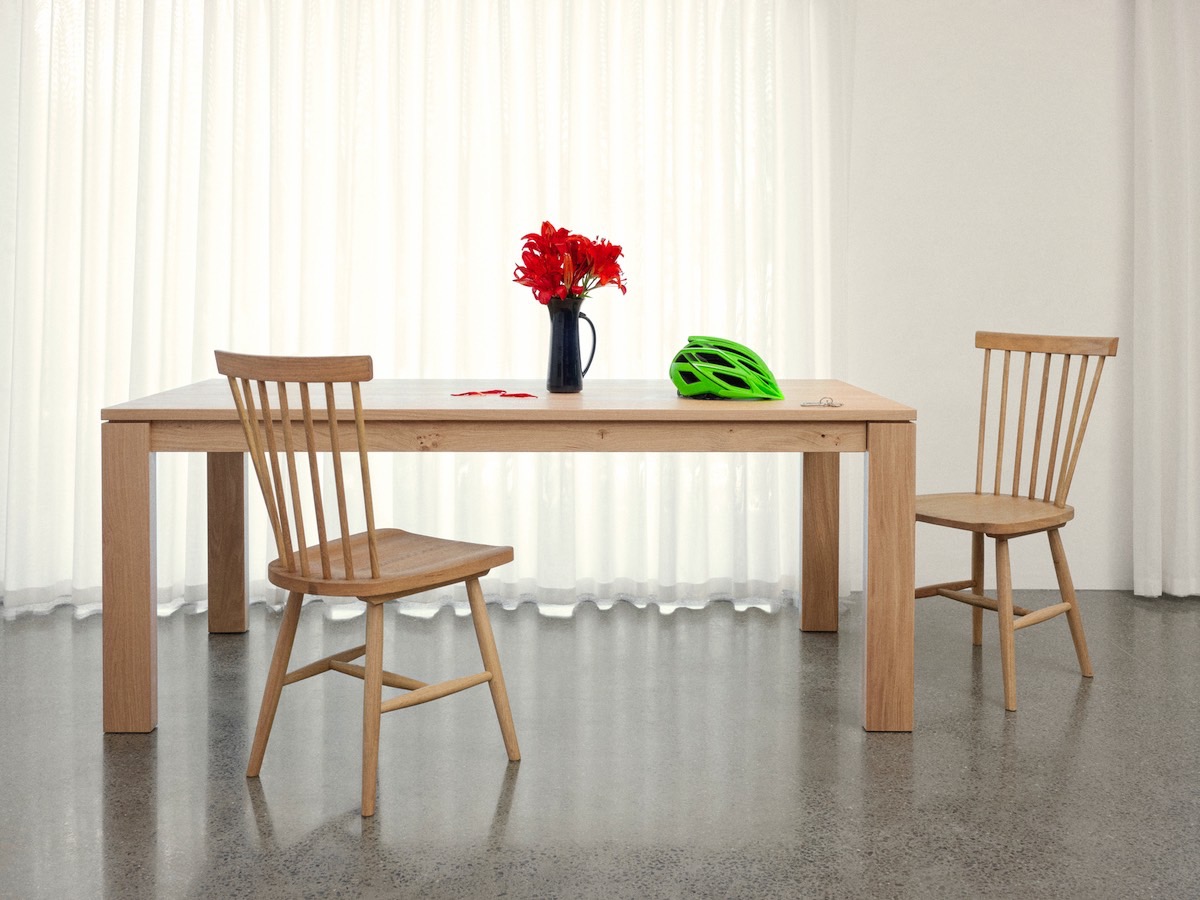 Bon is a Québec-made table featuring a hidden leaf that expands the surface to add a seat. The leaf sits on a concealed ledge, which is accessed by pulling the table apart from the legs. The solid wood tabletop is available in either oak or walnut, with a continuous veneer, and seats six to 10 people.
---
Bing, Bango, Bongo
The Bingo, Bango, Bongo stools are made from durable, double-walled Earthenware with three legs in a terracotta finish. These versatile stools can be used indoors or out, as a stool or side table.
---
Ban
According to EQ3, the name 'Ban' comes from a Chinese character 板 (Bǎn), for which one meaning is "board," an essential structural element of the collection.
Voids created by the joists of the table offer a particular function – a series of trays can be set in to slide along the table surface or rotated to hover above it. These trays form islands along the table surface to serve, store, and steady objects. Designed in Winnipeg and made by craftspeople in Qingdao, China, the solid wood Ban benches and tables doubles as a surface and seating.
---
Bar Cart
Designed by Thom Fougere, the Bar Cart was created to function as both a serving cart and a mobile side table. The two hind wheels allow the cart to be easily maneuvered, while the top tray is removable and can be used as a serving tray.