RioCan joins #LunchboxChallenge
RioCan teamed up with its development and construction partners this week to participate in "The Lunchbox Challenge" on a major scale, delivering more than 1,200 lunches at nine development sites across Canada. The challenge, which began in BC and has since spread across the country, asks owners and construction companies to buy lunch for their workers on site to encourage and recognize their hard work. The meals are purchased from local restaurants and tenants who may be struggling due to COVID-19.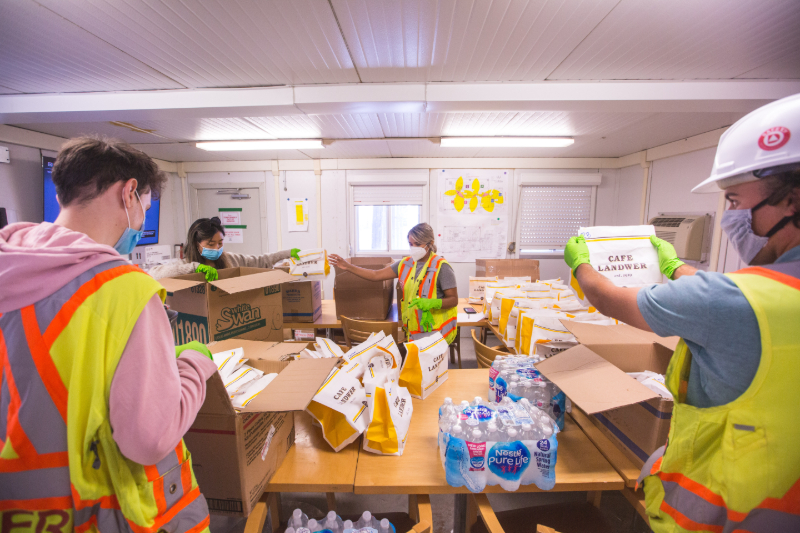 "We were inspired by the challenge and teamed up with our development and construction partners to maximize our impact," says Andrew Duncan, Senior Vice President, Development, RioCan. "RioCan and our partners work with many construction companies on development projects. The challenge was a great way to express our appreciation to hundreds of dedicated workers across the country while also supporting our restaurant tenants who have been affected by the pandemic."
Participating constructions sites included The Well in Toronto, Frontier in Ottawa and the East Hills Shopping Centre in Calgary. In total, RioCan and their partners were able to support 13 restaurant with the initiative.