Bathroom: Palace of Hygiene
Tapping new technology to make a room that exalts cleanliness.
Nebia | Moen
Using a patented spray technology that creates the sensation of more water through atomization (the process of breaking up water into tiny droplets) while actually using 45 per cent less water than normally means Moen's new shower system is as much about conservation as it is about stylish design.
Milano | Fantini
The non-touch version of this faucet line known for its modern shape and clean lines includes two sensors at the bottom of the fixture that control the water flow.
WashBar | Bradley
The next-gen of all-in-one hands-free soap, water and dryer technology features a thin, L-shaped design that gives the feel the fixture is floating above the sink, and with only one connection point to the sink, the unique design provides more open space for easier cleaning. The durable chrome-plated cast alloy fixture features LED lighting to visually orient the user through the hand washing process with easy-to-identify icons on top of the bar.
Soltronic 8102 | Ramon Soler
The fight against COVID-19 calls for less surface contact, meaning electronic taps such as this one become perfect allies since they are activated by infrared sensors without the need for touch. Additional features include an electronically set flow time and safety time limit when activated and pre-set temperature limits.
Protect | Panariagroup
A partnership with tech company Microban has resulted in antimicrobial floor and wall tiles that eliminate up to 99.9 per cent of bacteria from surfaces. Silver ions, which are permanently integrated into the tile during the firing process, offer protection from strains like Escherichia coli, Klebsiella pneumoniae, and Staphylococcus aureus with or without sunlight. The Protect technology is integrated into Cotto d'Este, Lea Ceramiche, and Panaria Ceramica collections.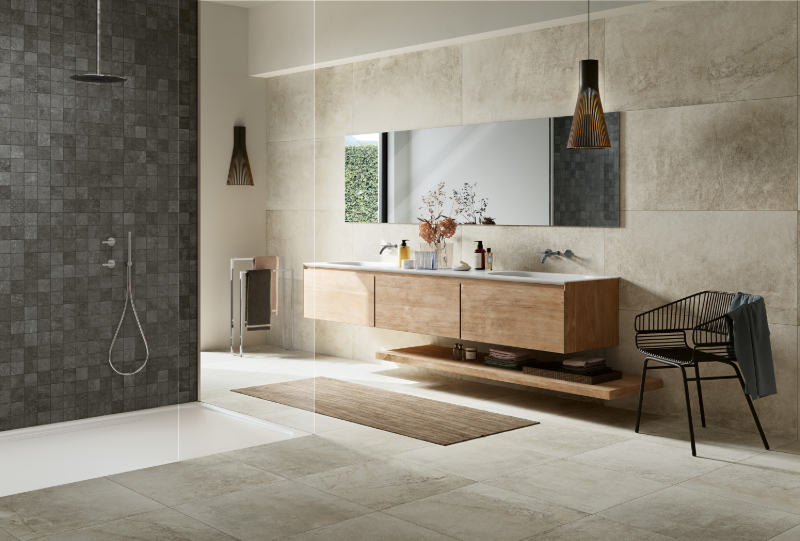 Bios Antibacterial | Casalgrande Padana
TOTO has added their Hydrotect photocatalytic technology to a line of eco-friendly ceramic tiles that kill surface bacteria by using a combination of silver ions and titanium dioxide, targeting aggressive strains such as Pseudomonas aeruginosa and Enterococcus faecalis.
SensoWash i | Duravit
The company's first-ever integrated shower toilet looks as much Elon Musk as Philippe Starck, incorporating Rear-, Lady- and Comfortwash functionality as well as remote controlled heated seat, odour extraction, individual adjustments for water, air dryer and seat temperature and an automatic opening/closing lid. Water is sprayed from an interior wand made of microbial stainless steel that automatically self cleans before and after each use.