Design Museum Everywhere explores racial & gender diversity in new exhibit
Design Museum Everywhere is bringing the transformative power of design to the forefront with its virtual exhibition, We Design: People. Practice. Progress.
The dynamic online exhibition is a deep dive into the subject of racial and gender diversity that gives broad context and data points while shining a spotlight on individual stories.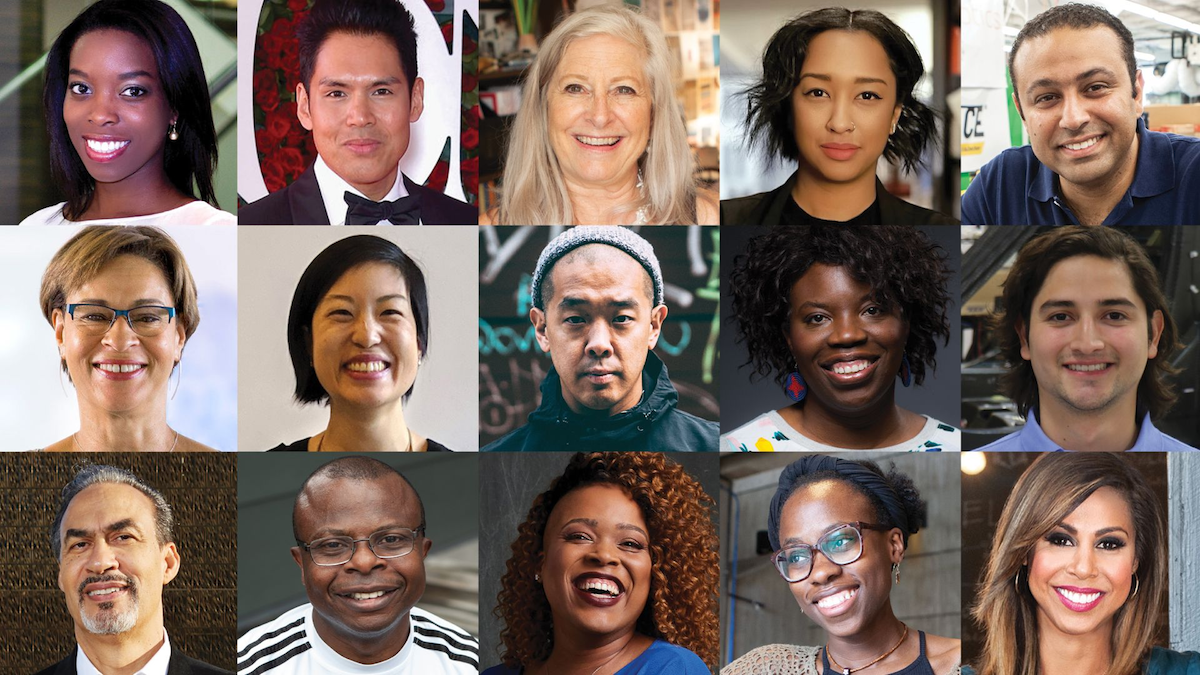 We Design: People. Practice. Progress showcases the personal lives of designers of different ages, genders, backgrounds, races, ethnicities, and sexual orientations through media, oral histories, along with examples of their work throughout their careers.
Using quantitative and qualitative data visualizations and case studies, the exhibition further exposes the racial inequities in the design and innovation industries, with staggering statistics like: 86 per cent of graphic designers are white. 69 per cent of interior designers are women, yet interior design firm leadership is only 25 per cent women. Only 2 per cent of licensed architects in the US are Black, while Black women represent 0.2 per cent of architects.
"People in positions of power and education have an obligation to make the world a better place, help amplify the voices and work of others, and be a vehicle for change," says Sam Aquillano, Design Museum's Executive Director. "Our mission in creating We Design was to illuminate a path in design for those from historically underinvested communities and to call upon the industry to reckon with the White, male dominated history of design. And at the same time, the program can help everyone understand both how far we have come and how far we still need to go."
Initially premiering in Fall of 2019 as a physical traveling exhibition at the Bruce C. Bolling Municipal Building in Boston, MA, the program has travelled to Bow Market – Somerville, MA; Boston City Hall – Boston, MA; and Clay Creative – Portland, OR. COVID-19 and the awakening to centuries of racial injustices caused Design Museum to transition We Design to an online resource to make the designers' stories available to everyone, everywhere.
The online experience features fifteen different profiles of designers and is divided into seven different categories, so that viewers can explore the design sub-fields that most interest them. Highlights and profiles from the design fields include:
Arts and Apparel: Focuses on aesthetic, expression, anticipating, and reflecting cultural and social trends. Featured designers are Ade Hassan, Founder & Director of Nubian Skin, Jeff Staple, Founder of Staple Design, and Clint Ramos, Founder of Clint Ramos Design.
Community: Focuses on the power of collective creativity by increasing the opportunity for participants to be shared visionaries in their communities. Featured designers are Liz Ogbu, Founder & Principal of Studio O, and Gabrielle Bullock, Director of Global Diversity at Perkins and Will.
Graphics: Creates and combines symbols, images, and text to visually represent ideas. Graphic design involves product marketing, improving communication, changing the aesthetics of places, and more. Featured designers are Sabrina Dorsainvil, Director of Civic Design at New Urban Mechanics, and Janine Kwoh, Owner & Artist at Kwohtations Cards.
Media and Technology: Deals with how people access information and create a connected and informed world. Featured designers are Fady Saad, Co-Founder & Director of Partnerships for MassRobotics, and Nestor Castenada, Senior Composites Engineer at Terrafugia.
Objects: Create, plan, and style manufactured goods considering form, function, comfort, accessibility, marketing, sustainability, sales, etc. Featured designers are Debra Latour, Occupational Therapy Educator, Prosthetics Designer and Advocate, and Phil Kongtcheu, Founder & CEO of eMotionRx, Inc.
Spatial: Shape ideas about spaces and how we navigate them, and ensure that each concept reflects the values and experiences of the people using the spaces. Featured designers are Elyse Ayoung, Designer at Gensler, and the late Phil Freelon, Principal & Design Director at Perkins and Will.
Systems and Strategy: Works with big picture change, and involves masterminding strategic and organizational plans based on understanding all the pieces of a larger puzzle. This field applies to challenges like business growth, education, gameplay, health care, city planning, and climate change. Featured designers are Rica Elysee, Founder & CEO of BeautyLynk, and Taniya Nayak, Founder of Taniya Nayak Design.
Now a part of the museum's permanent collection, We Design will forever be available online and continue to evolve and grow in the weeks, months, and years ahead, featuring more career stories from individuals showcased in the original traveling exhibition.  We Design is available to travel and will resume as a traveling exhibition once it is safe to do so.


We Design: People. Practice. Progress. (SUBTITLES) from Design Museum Foundation on Vimeo.