ADFF:2020 Announces 16 Design-Focused Film Programs
From November 19 through December 3, the Architecture & Design Film Festival is bringing 16 virtual film programs, special guests, and director Q+As that highlight architects & designers, and explorations of racial injustice, urbanization, & utopian societies.
"Our goal with ADFF:2020 was to serve as a momentary escape during this time of restricted travel and social gatherings," says ADFF Founder and Director Kyle Bergman. "Of course, there is nothing quite like the experience of going to a real movie theater and watching a film on the big screen. But, we're really excited to explore the virtual arena even further, especially since it means that the opportunity to participate in ADFF will expand to every household and office across the continent."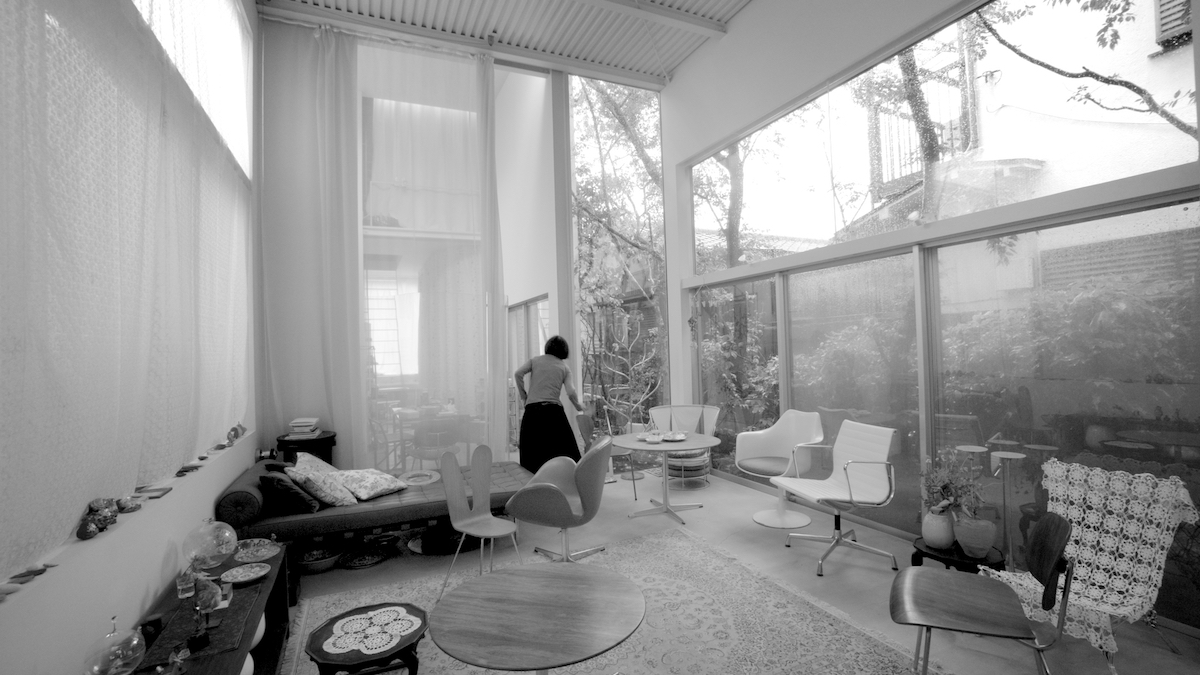 The ADFF:2020's 16 film programs include:
Tokyo Ride (North American Premiere) – Directed by acclaimed filmmakers Ila Bêka & Louise Lemoine, this quirky film paints a charming freeform portrait of Ryūe Nishizawa – one of Japan's most influential architects and partner at the renowned architectural firm SANAA. While on a road trip throughout Tokyo with Nishizawa to discover the temples, restaurants, cafes, and houses he designed, the three discuss life in the city, Japanese culture and European history, film, music, and the process of turning an idea into a building. The complete work of this iconic filmmaking duo, now including Tokyo Ride, has been acquired by the Museum of Modern Art (MoMA) for its permanent collection.
Hollywood's Architect: The Paul R. Williams Story (Free Screenings) – Nicknamed "Architect to the Stars," Paul R. Williams became the first African-American member of the American Institute of Architects (AIA). He designed homes for some of Hollywood's biggest names including Frank Sinatra, Cary Grant, and Lucille Ball, and was recognized for his work on architectural icons like LAX Airport and the Beverly Hills Hotel. Although considered to be one of the country's most successful contemporary architects, Williams was not welcome in the restaurants and hotels he designed, or in the neighborhoods where he built homes, due to racial segregation. Directed by Royal Kennedy Rodgers, Hollywood's Architect tells the compelling, yet little-known story of Williams' prolific, decades-long career, and how his talent and perseverance left an enduring mark on southern California's architectural landscape.
Making A Mountain (North American Premiere) – In this cinematic construction site symphony, directors Rikke Selin and Kaspar Astrup Schröder follow Bjarke Ingels Group (BIG) throughout the entire process and uphill battle of conceiving, planning, and building Amager Bakke in Copenhagen, the world's cleanest waste-to-energy plant. Known for its iconic ski slope, which sits directly on top of the plant, this award-winning project combines modern waste management infrastructure with spectacular architecture and a recreational urban space. Making a Mountain takes viewers behind the scenes, starting from the plant's tentative, visionary beginnings, and documents all the challenges and roadblocks the team encounters along the way.
George Nakashima, Woodworker – After graduating from MIT with a Master of Architecture degree, George Nakashima set out on a decade-long journey to discover his life's purpose. For ten years, he traveled throughout Europe, Northern Africa, and Asia, working on several architectural projects like Frank Lloyd Wright's Imperial Hotel in Tokyo and the Golconde Dormitory in Pondicherry. Deeply inspired by the time he spent in Japan and French India, Nakashima finally returned to America intent on becoming a woodworker. He became famous for his use of "imperfect" wood slabs, believing that the inherent beauty and individuality of natural materials should be respected and preserved. This film, directed by George's nephew John Nakashima, explores how this architect-turned-woodworker and child of the Great Depression became a leader of the American craft movement.
Charlotte Perriand, Pioneer in the Art of Living – Designer and architect Charlotte Perriand was a highly creative figure who left her mark on the 20th century. Free-spirited and politically engaged, she designed revolutionary furnishings and participated in the invention of modern dwellings that were in harmony with both their inhabitants and the environment. From her avant-garde battles alongside Le Corbusier in the 1930s to an experience in Japan that heavily influenced her later work, this film – directed by Stéphane Ghez – gives an up-close and personal look at a life filled with passion and creativity. It also invites the viewer to reflect on contemporary society as seen through the eyes of an exceptional female figure.
Tickets to individual films and all-access passes will go on sale October 15, with discounted pricing until November 1. The short film programs and special guests will be announced soon. To see the full lineup of films, visit adfilmfest.com.