Carleton Students Contribute Design Ideas to The Ottawa Hospital
Fourth-year  Carleton University students in the Azrieli School of Architecture and Urbanism have contributed design ideas to The Ottawa Hospital for a planned new facility on the edge of the Central Experimental Farm.
The collaboration between the hospital and Carleton is an example of how students gain relevant experience and engage with the community on timely issues. The collaboration began in 2019 and continues in the 2020-2021 academic year.
Fourteen students took part in this experiential learning, led by Prof. Federica Goffi. The project was to develop a Welcome Centre where volunteers and staff provide information and help to patients and families. It is also a place to buy gifts, order services, and pay for parking.
With a focus on details and defining the qualities of "hospitable" architecture, the projects built on the vision of The Ottawa Hospital and its Volunteer Resources and Program Planning departments.
"Proper details are critical in defining our sense of place and providing comfort and care for residents, visitors, volunteers and medical staff," said Goffi. "Nevertheless, often, medical facilities are designed to best house machines rather than people."
In response to the pandemic, Goffi asked students to address questions such as how to compartmentalize the Welcome Centre during a pandemic or adapt hospital corridors – traditionally non-adaptable spaces – in times when the full capacity of the hospital is exceeded.
The new $2-billion hospital adjacent to Dow's Lake will replace the current Civic campus on Carling Avenue, construction is set to begin in 2024. The students produced eight visionary projects that explore the links between personal wellness and the spaces of healthcare:
The Oasis: Biophilia by Connor DeJonge and Jillian Weinberger
Pathways to Wellness by Katie Wilson and Melissa Brady
Symbiosis by Arkoun Merchant and Kito Ballentyne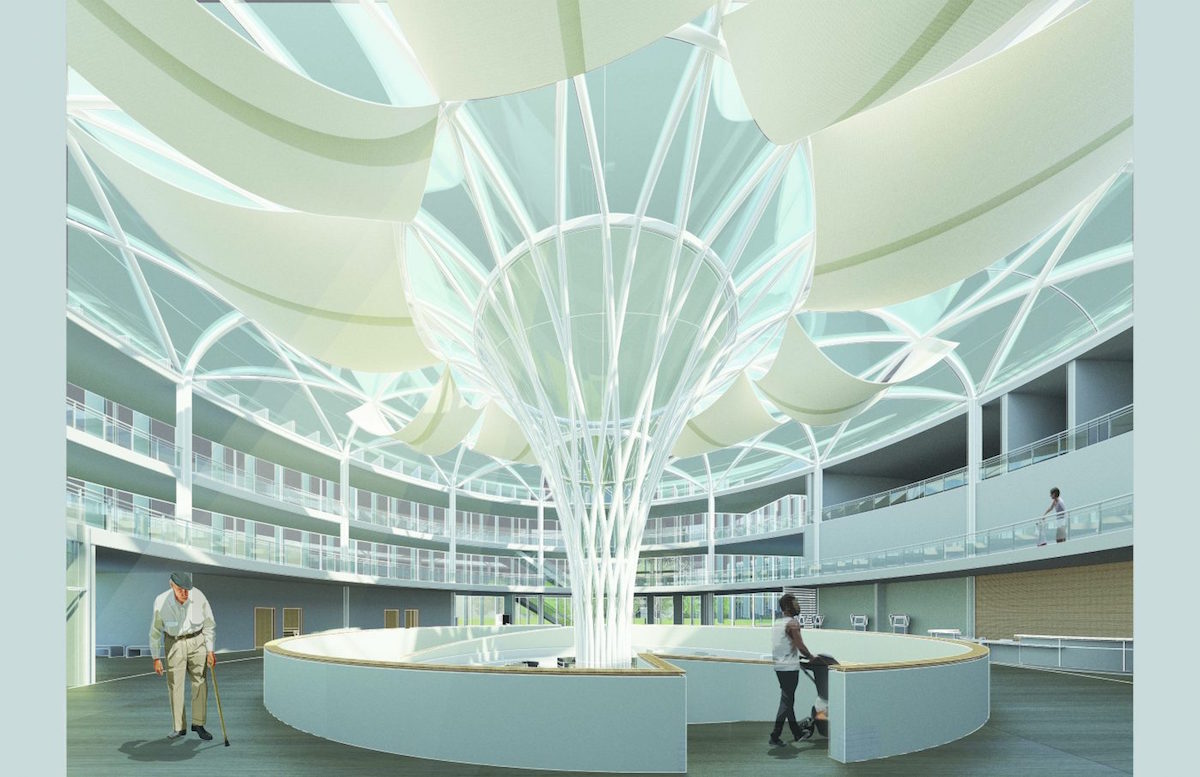 The Oculus – Purposefully Incomplete by Luis Panchi Galvan and Hassan Hannawi
Perforated Screens: To Conceal and To Reveal by Wendy Yuan
To Guide – To Heal – To Comfort by Nicole Coutinho and Vanessa De Alexandris
A Journey to Healing by David Bastien-Allard and Nadia Maarouf
Ataraxia by Merissa Lompart