Interior Furnishings: Pick Your Spot, pt. 1
From understated to overblown, there is a piece of furniture to match the moody twists and turns of this crazy year.
Chester Line | Poltrona Frau
Among the numerous new products in the 2020 Poltrona Frau collection are a couple of additions to the large Chester Line family in the form of two-seater curved sofas in versions with or without armrests. A classic since Renzo Frau presented it in 1912, the new interpretations are deconstructed and multiplied, becoming a genuine system of modular sofas with various different elements: chaise lounge and armchair, pouf and two corner sofas. The two curved sofas now expand the number of possible combinations.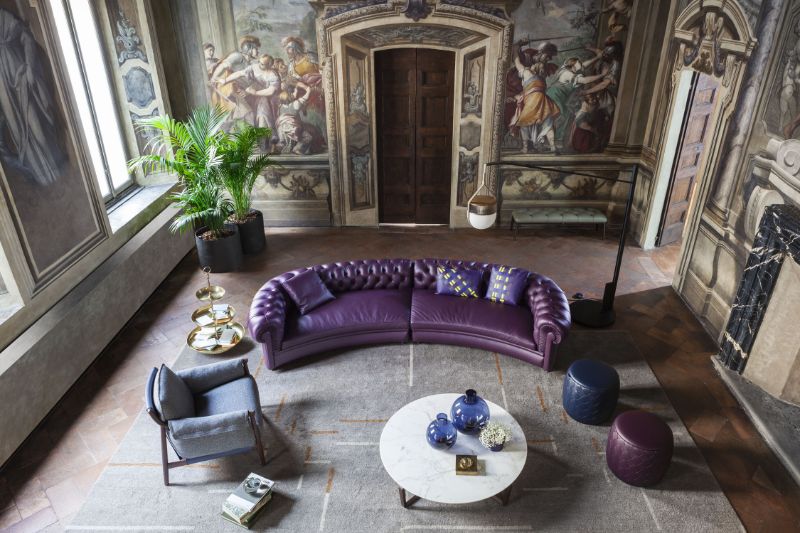 Archè | Imperfettolab
Named after the Greek word for "origin" and designed by Verter Turroni for the 2020 Limited edition line, this dramatic new fibreglass armchair is, like almost everything in Imperfettolab's catalogue, a statement piece par exellence.
BOMBOM Collection | Roche Bobois
To celebrate the company's 60th anniversary, Roche Bobois tapped Lisbon-based Joana Vasconcelos to design a line of seating and decorative accessories as the flagship collection of the year. The sofas are clearly the centrepieces: fluid, organic shapes can be reconfigured at will, and a colour scheme of tart, deep shades outlined by black stripes makes one feel they'd be lounging in a field of liquorice allsorts.
Spalla Bar Stool | Alessandro Munge
Inspired by the soft curve of a shoulder drop, this stool was originally developed with a metal base for Michelin-starred chef Andrew Carmellini's Westlight at The William Vale in Brooklyn, then refined multiple times before reaching its final development stage in 2020. Contract grade and available in a variety of colours, with and without a back, Spalla is made in Canada and can be spotted in restaurants including the recently opened Amal Toronto.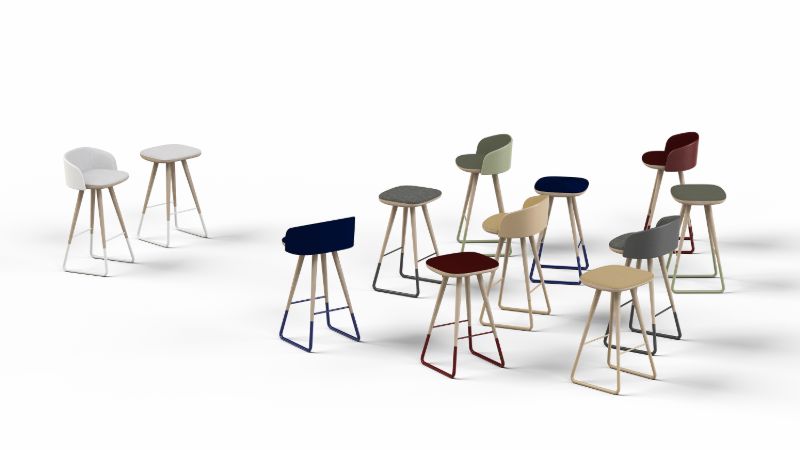 Cape Chair | Nea Studio
Designed by Nina Edward Anker, this chair is part of the Arctic Line, influenced by Anker's years of living in Norway where she was inspired by organic forms found in the ice and snow. Named for the double-curved shape of its back, a single front leg is countered by a cape-like back. Available in both wood and 3D-printed recycled plastic powder versions.