Bright Intervention: White Box Instar AGF
InstarAGF, the young infrastructure investment arm of AGF financial advisors, are the proud occupants of a shiny new office located on the 34th floor of one of the towers designed by Mies Van De Rohe as part of his vision for the TD Center in downtown Toronto in the 1960s.

Designed by dkstudio architects inc, the  concept was to create a dynamic, bright intervention, a white glowing box unlike any in the surrounding black steel towers.

To create the glowing white box, all the main office surfaces were designed in white, oftentimes highly reflective finishes. Walnut and bronze accents are the only materials that vary from the white palette and offer relief to the otherwise relentless white box concept.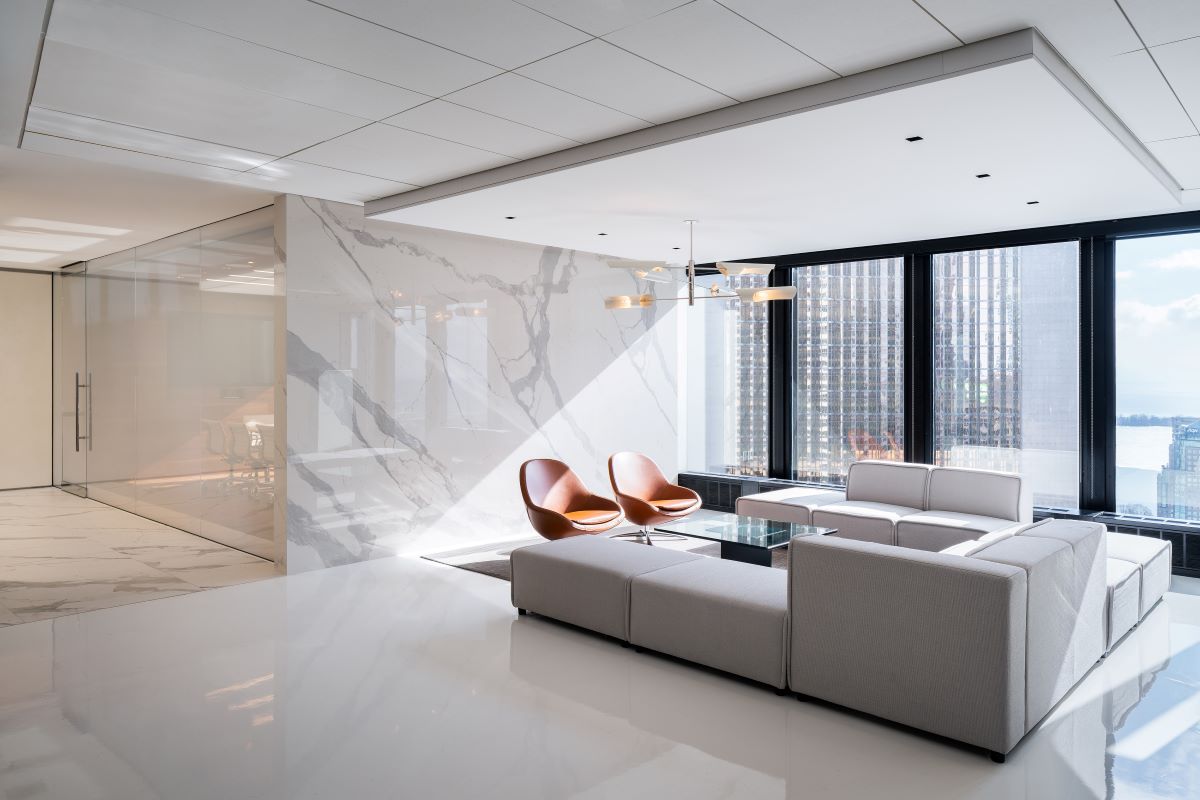 Exiting the lift lobby, the front entrance greets visitors with white Statuario floors and full height feature wall. A polished white Venetian plaster wall leads into the Boardroom where a walnut wide plank 360-degree sleeve-like enclosure creates a contrasting frame for the view of Lake Ontario.
Turning the corner, the space unfolds into an open plan. The glass fronted offices follow the rigorous Miesian module and are held tight to the core. These moves, and the high gloss white epoxy flooring, create an open office that is light and airy by bringing reflections of the outside skies, and gives off a white glow at night.
Completing the journey is the CEO office, designed with custom furniture. The CEO's desk, credenza and coffee table, built in bronze with white Calacatta marble tops and accents, were inspired by infrastructure projects and are set off with the Island Airport, one of InstarAGF's first projects, as a background stage.