Caesarstone releases a new outdoor collection
Caesarstone has released a new Outdoor Collection with surfaces that have been designed to withstand weather conditions across North America. The collection provides the convenience of stain resistant, easy-to-clean surfaces for uses such as barbecue counters, sinks, backsplashes, patio dining tables, poolside bar tops, and  more.
405 MIDDAY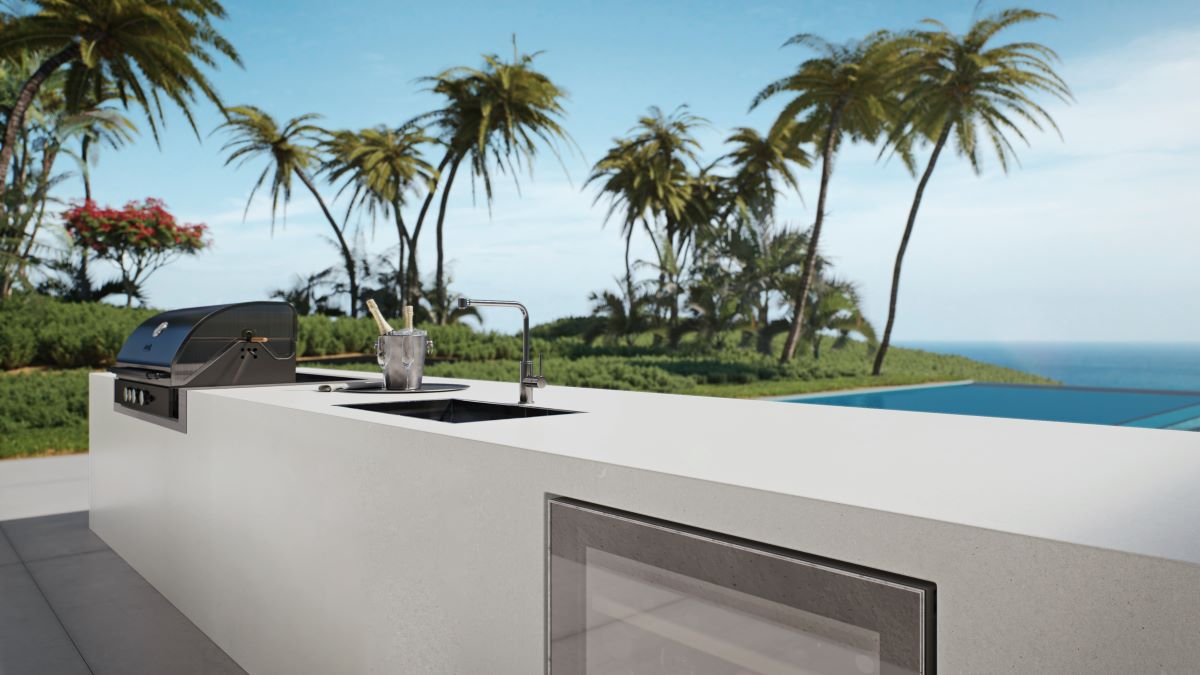 Midday has a tinted white concrete base with soft white and warm grey flecks that add texture to its finish. Pairing well with stainless steel cooktops, Midday works equally well next to neutral façades, tiling and stone or light wooden decking. Plant pots in warm grey, beige or terracotta complete the outside setting.
406 CLEARSKIES

Clearskies is a beton grey with a concrete finish, livened up by a scattering of various tiny flecks. Contemporary backyards embrace organic materials such as concrete, slate, clay pavers and wooden decks, finished by black garden lighting and metal furniture. Stovetops are either stainless or black, while steel and brass bring a stylish accent to other items such as handles and cookware.
515 PALM SHADE
With the classic look of white marble, Palm Shade has the ability to define the garden kitchen: as an elegant counter next to stainless steel barbecues, a contemporary contrast to wooden weatherboards, or as a spectacular island by the pool.