The Bathroom: Pick A Flow
Perhaps it was the unpredictability of 2020 that pushed some to a minimal bath aesthetic and others to more energetic elements.
GC Touchless Faucet | Toto
This Gold recipient at KBIS's 2021 virtual show won not only for beauty – inspired by entrance columns in ancient Japanese temples – but also technology that both reduces water use and saves power through self-generating hydropower for the sensor faucet's operation, with no hardwiring or routine battery replacement.
Moxie Showerhead & Speaker | Kohler
Embedded with a Harman Kardon wireless speaker configured to Amazon Alexa, this showerhead brings an audio experience to the showering space. A Silver winner at KBIS, it features full-coverage spray while the portable speaker delivers specialized tuning for the unique acoustic dynamics of a bathroom.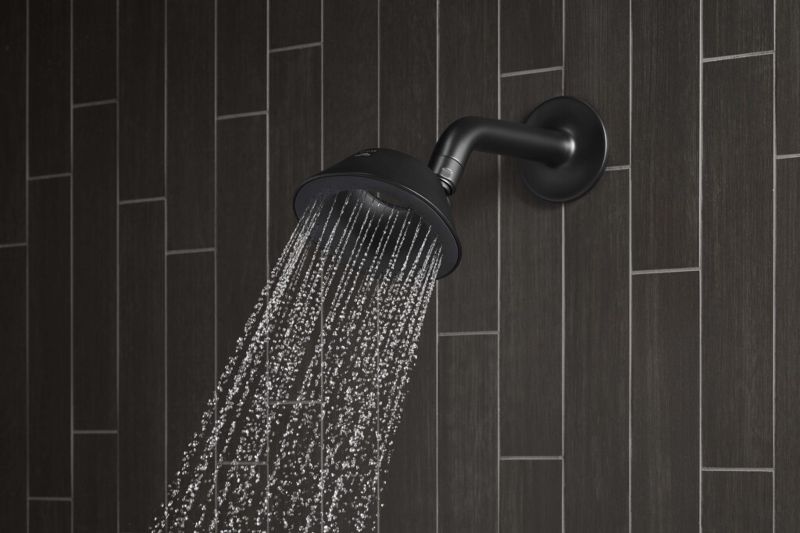 Cia Bathroom Faucet | Moen
Launched at KBIS, this is the company's first bathroom faucet with single-sensor touchless activation technology, on the faucet base in-line with the handle. Applicable on several platforms including tub fillers and showers, the line comes in chrome, brushed nickel, brushed gold and matte black, as well as the option of a single-handle.
Studio S | American Standard
This collection, defined by minimalist lines and clean silhouettes, has been expanded to a Full-Suite Solution and now includes co-ordinating furniture and chinaware pieces. Also new are two-piece toilets and a tankless, low-profile unit toilet featuring PowerFlo bowl-scrubbing technology for quieter, more powerful flushes without requiring electrical power or batteries.
AA/27 | Boffi and Fantini
Designed by Michael Anastassiades for Aboutwater by Boffi and Fantini, the collection's star is a faucet composed of handle and spout elements combined with a third horizontal cylindrical element that allows the spout to float above but not touch the surface it is mounted on. The collection includes a deck and wall-mounted faucet, tub-filler, and a shower available in brushed stainless steel or matte gun metal PVD.
Bubble | Glass Design
The latest harvest from an ongoing collaboration between Italian bath product manufacturer and hyper-designer Karim Rashid, this countertop washbasin is fashioned in one of the newer silicone materials, called Siliconio. Soft, bendy and sensual, it can be stretched and flexed, always returning to its original form, and is available in four characteristically Rashid colours: pink, yellow, sky blue and lavender.