Allsteel partnerships with Normann Copenhagen and Corral offers outdoor furnishings
Allsteel's dealer partnerships with Normann Copenhagen and Corral offers outdoor furnishings for the evolving workspace. The collection includes six furniture pieces that make gathering outside feel "connected and safe."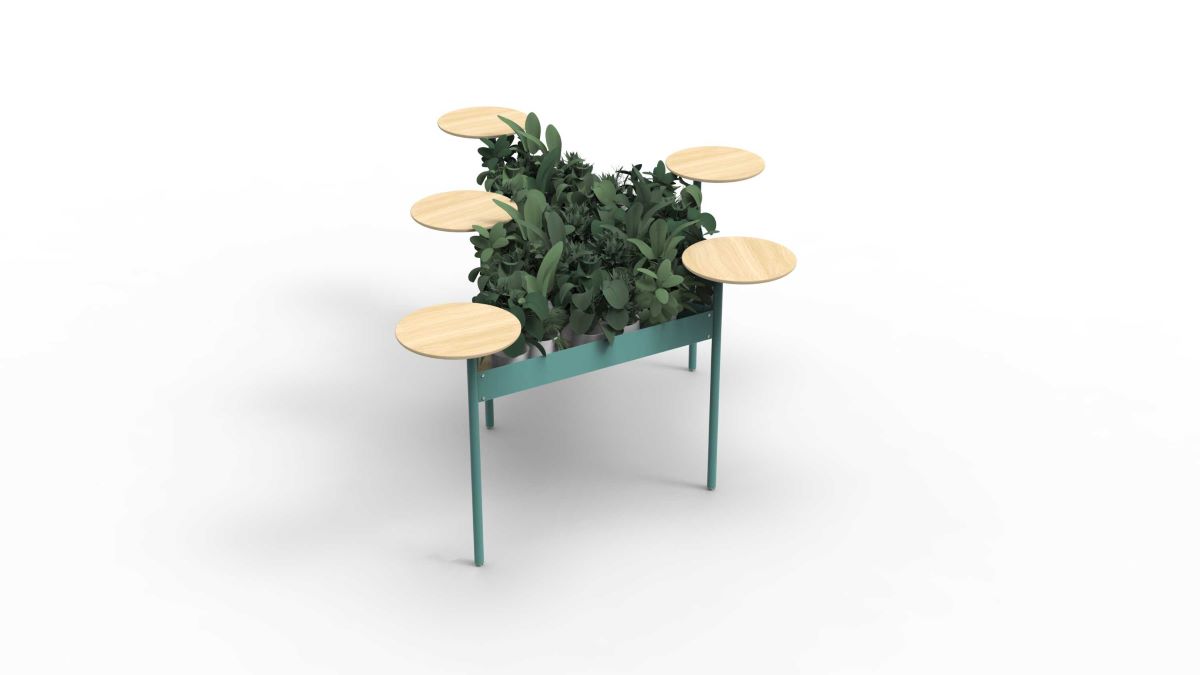 The Constellation Table, from Corral available through Allsteel, was designed as a thoughtful response to a changed office landscape. The elements of a traditional table are pulled apart allowing for plant life or office essentials to infill its connection points.

The Fort Lounge, from Corral is a take on an American classic, the Adirondack Chair. The chair is crafted from planks consisting of 100 per cent recycled milk jugs and legs of powder-coated steel, as its name suggests. Inspired by some seaside lounging that occurred near Fort Ross on the Northern California coast, the extra-wide arms can accommodate a laptop, a lowball, or both.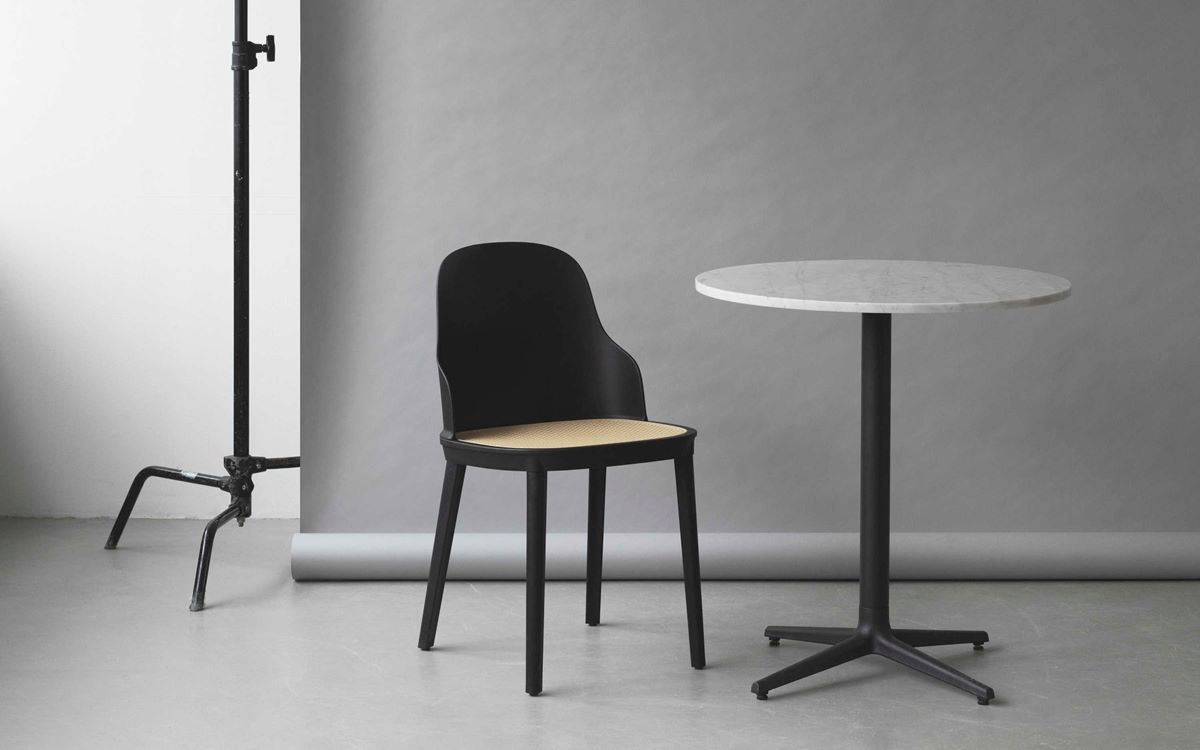 The Allez chair, from Normann Copenhagen has a light and airy look. The organic curves of the shell mimic the shape of the body. The chair is available in five tones, each reflecting the stark and beautiful Nordic nature: park green, grey, warm grey, black, and white. The Allez table consists of a cast-iron base and a selection of various tabletops. Inspired by the classic café table, the choice of materials includes marble, stainless steel, black or natural oak veneer, and all tabletops are offered in circular or square.

Normann Copenhagen's Scala table pays homage to the column, an architectural feature that for years has served as a source of inspiration for artists and designers. Scala's characteristic frame is composed of four columns that change in expression depending on the vantage point. The base is fashioned from solid steel while the round tabletop is available in either oak veneer, marble, or stainless steel. Scala comes in coffee, café, and dining table sizes

Bit is an aesthetically pleasing, versatile surface for seating, pedestal, or as a side table, designed by Simon Legald. Inspired by clear-cut shapes such as monoliths and columns, the straightforward, utilitarian look contrasts with the pixelated surface made up of small bits of 100 per cent recycled household and industrial plastic. Bit is available in four colour combinations: white, black, white multi, and black multi.