Maison Tournaire and Meljac collaborate on a series of switches
Jewellery creator, Maison Tournaire, and luxury switch manufacturer, Meljac, have released a series of six switches, with three toggle designs that conceal functional objects.

These new models combine the artistic style and jewellery-making know-how of Maison Tournaire with Meljac's harnessed expertise to bring the jeweller's six motifs: Alchimie, Engrenages, Bas-relief, Construction, Origami, and Catacombes.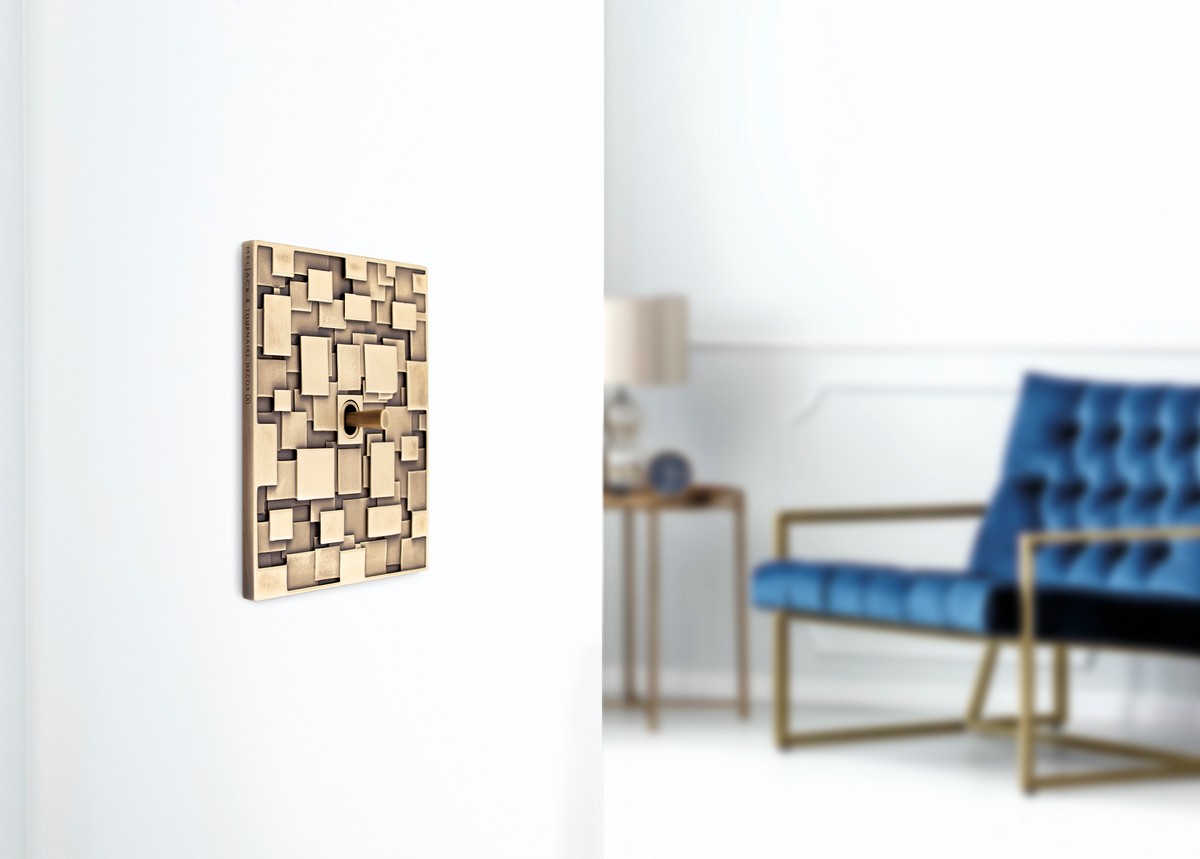 The "Meljac X Tournaire Décor" collection includes three "high jewellery" switch models. Adorned with more than 10 carats of diamonds for the "Alchimie" model, 5 carats of sapphires for the "Bas relief" model, and 3 carats of sapphires and 1 carat of diamonds for the "Engrenages" model.

Maison Tournaire, founded in the workshop of innovative self-taught jewellery designer Philippe Tournaire, in the Loire département in central France, has infused its inimitable, singular style into the French jewellery-making industry since 1973.

That style is now in the hands of Mathieu Tournaire, who is committed to upholding the values passed down to him by his father. This family tradition – "constantly seeking innovation and new ideas, the piece that we've been waiting for" – is rooted in a unique skilled craftsmanship combining the finest age-old jewellery-making techniques with cutting-edge technology. Top jewellery creator, Maison Tournaire, regularly joins forces with luxury brands and artists to produce objects and accessories that showcase the singular qualities on which it has built its reputation.

It has been awarded the quality labels Maître Artisan d'Art, Joaillerie de France, Ateliers d'Art de France, and Entreprise du Patrimoine Vivant, and is currently developing its own ranges of objets d'art, decorative pieces, and tableware with the "Tournaire Décor" brand. Its collaboration with Meljac is a prestigious illustration of this new venture. 
Technical sheet
Switches, retractive toggles, push buttons

3 toggle designs: Ellipse, Seattle or JMA

Brass, thickness 6 mm

Size for Meljac back boxes: 85×115 mm

Available in several finishes

Optional customization: precious stones or any motifs on request