Canadian Interiors January-February 2023 – The Inn Crowd
To say that the hospitality sector took a beating during the pandemic is an understatement. But according to experts, the sector came out swinging in the latter half of 2022. While the recovery has not been even for all asset classes and markets, on a national basis top-line revenues have outperformed 2019 levels since June. Pent-up demand, largely fueled by domestic travel, drove a sharp rebound that has been joyously received by the industry. Most remaining travel restrictions have ended, notably border requirements, including vaccination, mandatory use of the ArriveCAN app, and any testing and quarantine requirements for travelers entering Canada, which should support increased international tourism to the country (source: Colliers Hotels).
This is all music to the ears of hotel operators, especially brands with international portfolios. In this issue of Canadian Interiors, we look at several new projects from such brands, starting with two renovated outposts of the Sheraton Hotel in Toronto that show the global brand is evolving its style with the help of some local flair. Of particular interest is the Sheraton Centre Toronto Hotel, the largest Canadian property within the Sheraton Hotels & Resorts portfolio and which just completed the latest phase of its extensive transformation — the largest renovation of the hotel's almost 50-year history. Combined with a study of the Sheraton Gateway, attached to Pearson Airport, we see a modernized look that still draws on the brand's roots as a travel hub.
We also look at two other noteworthy hotel brands that have established a Canadian presence in Toronto — Ace Hotel and 1 Hotel — but use the new projects as an opportunity to explore Evangeline and Harriet's, respectively: two rooftop bars that are interesting liminal spaces supporting two different groups of users; hotel patrons for whom a hotel is their "home away from home" and likely a place they would want comfort and respite from hectic travels, and so for whom the bar is a place to grab a drink before going to bed; and then the nightlife crowd who live in the city and for whom the bar is part of their night-out of socializing.
In this issue we also dive in and unpack two sets of technologies that are so on-the-edge they are nearly sci-fi: the metaverse and robotics. Built on blockchain technology, the metaverse and with it web3 represent the next iteration of the internet and will most likely be the way in which we connect and interact online in the future, affecting how designers create and do business in exciting (and at times unsettling) ways. While robotics exists in the tangible world and have been around for a while, we reveal how limited access to robotics education is slowing down an industry already sluggish to adopt the exceptional potential this technology has for the built environment.
Speaking of a built environment that exists in the real world, in this issue we spotlight some of the popular 2023 Colours of the Year range unveiled by paint and colour authorities — dynamic hues rooted in nature and expressive of a new signal of strength as we emerge on the other side of the pandemic — and also deliver a highlights reel of some of the best new offerings of ceramic tile and bathroom furnishings seen at Cersaie, the international exhibition held in Bologna.
---
Editor's Notes: Please Service Room
People are on the move again. Bags are being packed, tickets bought, itineraries planned. "Travel came roaring back in the third quarter," said analysts in the Colliers Hotels 2022 Q3 INNvestment report. "While the recovery has not been even for all asset classes and markets, pent-up demand, largely fuelled by domestic travel, drove a sharp rebound." And thank God for that, because as we all know the hospitality sector was hit hard by COVID-19, with restaurants, hotels, casinos, and sporting venues forced to shutter their doors for months.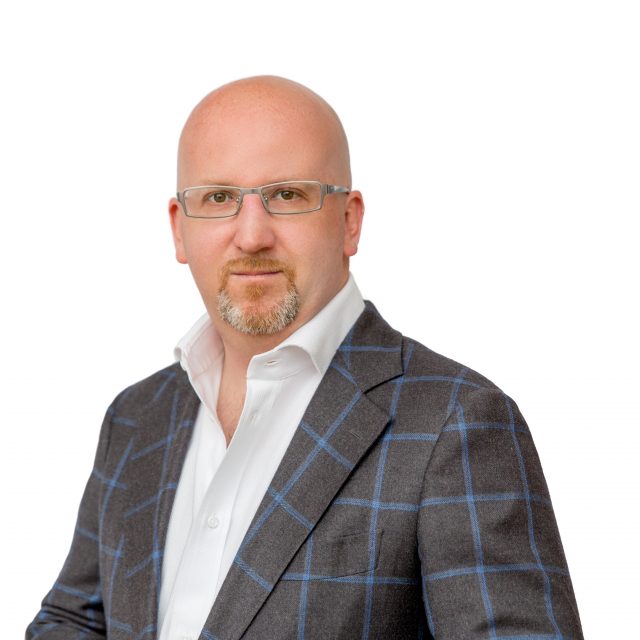 There is certainly an exuberance being felt, but what is interesting to hear when discussing many of the new projects that came on-line during the summer and autumn months is how, for their designers, the pandemic did not really have the course-altering effect as may have been expected. More than one designer has pointed out to me that the projects were begun before the pandemic hit, and despite lockdown closures the final designs did not deviate much from the original vision.
It will take a while for the ripple effects of the pandemic to reach the built environment, but designers who focus mainly on hospitality projects would be wise to make it their business to know what those clients are paying attention to – which is, how the pandemic and global lockdown has dramatically affected consumer behaviour and spending patterns. Hospitality organizations find themselves in a very different business environment, and while it is not an interior designer's job to focus on improving clients' operational agility and financial resilience, helping them understand consumers' behaviours and responding effectively will be critical to enabling all the related businesses to recover in a post-pandemic economy.
For example, to rebuild the trust that is so necessary in persuading consumers to return, hospitality operators are urgently trying to signal a clean, safe experience beyond just staff walking around spraying surfaces with disinfectant. Substituting paper menus with QR code stickers on tables; smartphone-based hotel check-ins; and replacing surfaces with ones that are both easier to clean and perceived as clean (read: luxury vinyl flooring instead of carpeting) may irk designers, but operators are asking for it. To avoid ill-thought "solutions" like those plexiglass screens between diners that we all hated, designers need to help hospitality organizations see this as an opportunity to innovate both programmatically and technologically to keep from sliding into old habits.