Canadian office furniture manufacturer Logiflex to build new plant
Office furniture manufacturer Logiflex Inc. announced its plans to invest $40 million in 2023 and 2024 to build a new plant in the Sherbrooke Regional Industrial Park. The Artopex/Logiflex-owned company will be setting up its new 135,000 sq. ft. plant on JosephLouisMathieu Street.
The investment project has received $10 million in financial support from the Quebec government through the ESSOR program, managed by Investissement Québec as an agent of the government. Logiflex was also able to lean on support from the Ville de Sherbrooke, in collaboration with Sherbrooke Innopole, to facilitate land purchasing. 

According to the company, this major investment will help improve its automated manufacturing systems, allowing for an increased production capacity. Work on the new plant is scheduled to begin in the spring and reach completion in 2025.

Logiflex is on the front line when it comes to promoting Industry 4.0, new technology integration and digital transformation across its plants. The Sherbrooke-based company has invested $10 million over the past few years to implement equipment and systems to help increase competitiveness, including a smart sorting and storage system, an automated packaging line and a panel processing cell. Logiflex has also implemented a computerized plant-floor-data collection system and an almost fully automated production line.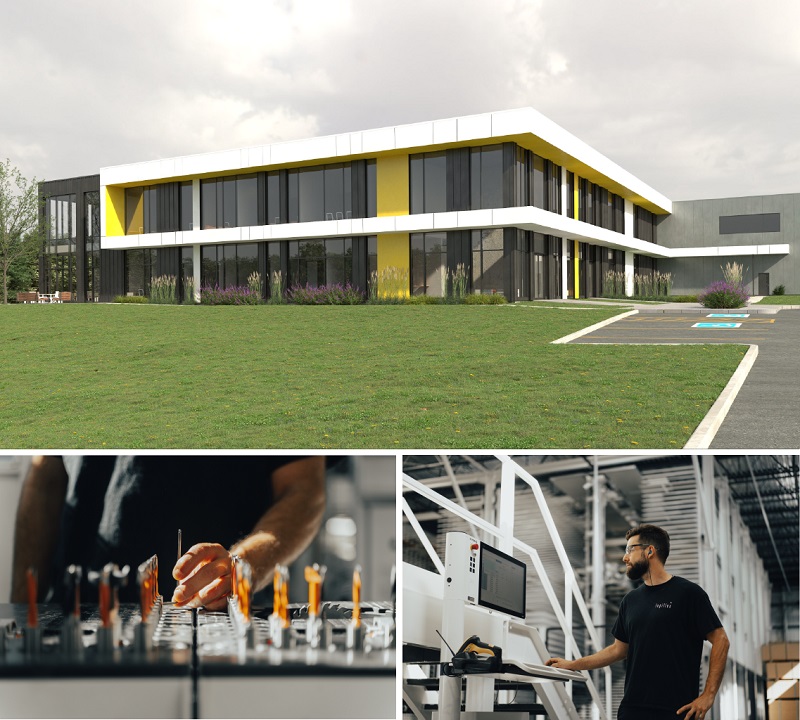 "Automation is key to competitiveness," says Logiflex president Yan Sinclair. "As one of the most automated plants in North America's office-furniture sector, we're continuing to focus our financial and technical efforts in this direction. Automation will allow us to increase our production capacity by more than 50%. We will be consolidating 210 existing positions and creating 50 more over the next three years."

"To help our manufacturing sector grow and become even more competitive, we need more companies that, like Logiflex, invest heavily in cutting-edge equipment," says Richmond MNA André Bachand. "Logiflex is a great example of what Industry 4.0 can do in terms of efficiency and productivity gains. Congratulations to Artopex/Logiflex group, a success story that reflects well on both the Estrie region and Quebec as a whole."
In 2022, the company launched Xtension, its new all-laminate panel system collection, which helps divide an open-plan space without overcluttering it and make integrating electrical management systems easy and efficient. This spring, the company will also be introducing a new line of storage lockers, a must-have item for shared spaces.

"Depending on the business you have, shared workspaces are becoming increasingly popular in modern workplaces," states Yan Sinclair. "As the number of people working on shared workstations grows, so does the need to find places for them to store their belongings. The Xtension collection's modular storage lockers and workspaces provide a versatile solution for securely storing personal and office items, both temporarily and for daily use."

"Logiflex has been a major leader in digital transformation for over a decade," says Nathalie Prince, Director, Business Services – Advanced Manufacturing at Sherbrooke Innopole. "The company serves as a blueprint for other companies that want to thrive in Industry 4.0 or green their operations. Sherbrooke is lucky to have a company like Logiflex to bolster the city's economic growth with this major project."