Humble Nature launches furniture set inspired by traditional Indigenous story
Montréal-based Humble Nature has collaborated with Anishinaabe contemporary artist, Caroline Monnet from Outaouais, Québec, to design a handcrafted chair and table inspired by a traditional Anishinaabe story about a giant beaver frustrated with Nanabush, a trickster and the main figure in most Anishinaabe stories. In the story, the Beaver wanted to teach Nanabush a lesson and slapped his tail on the ground which according to the legend, created the topography of the Canadian Shield.
The Anishinaabe is a group of culturally related Indigenous people living in the Ottawa River Valley west across Northern Ontario, western Quebec, in the plains of Saskatchewan south, the northeast corner of North Dakota, northern Minnesota, and Michigan, as well as the northern shores of Lakes Ontario and Erie. The beaver is a very powerful animal in Anishinaabe culture and is seen as nature's engineer. Amik, the Anishinaabe word for beaver, and the chosen name of the collection is a builder who works and lives in the water and land and creates things that have an impact on the environment and those who live there.
Handcrafted in Québec, the curves of the piece are meant to represent the hills of the Outaouais region, and the use of locally sourced ash wood aims to represent nature and the ground where it came from.
"Caroline Monnet was our favorite at first sight. Her character, her message, her art, and her commitment are, for us, the perfect combination of our generation; which combines modernism, the past, and the present" says Valérie Guilmette, vice president of Humble Nature.
"It has always been an ambition of mine to showcase my art through a piece of furniture. To tell a story in a different light to give meaning and purpose to something tangible. To be able to create this with a partner who shares similar values is incredible" adds Monnet.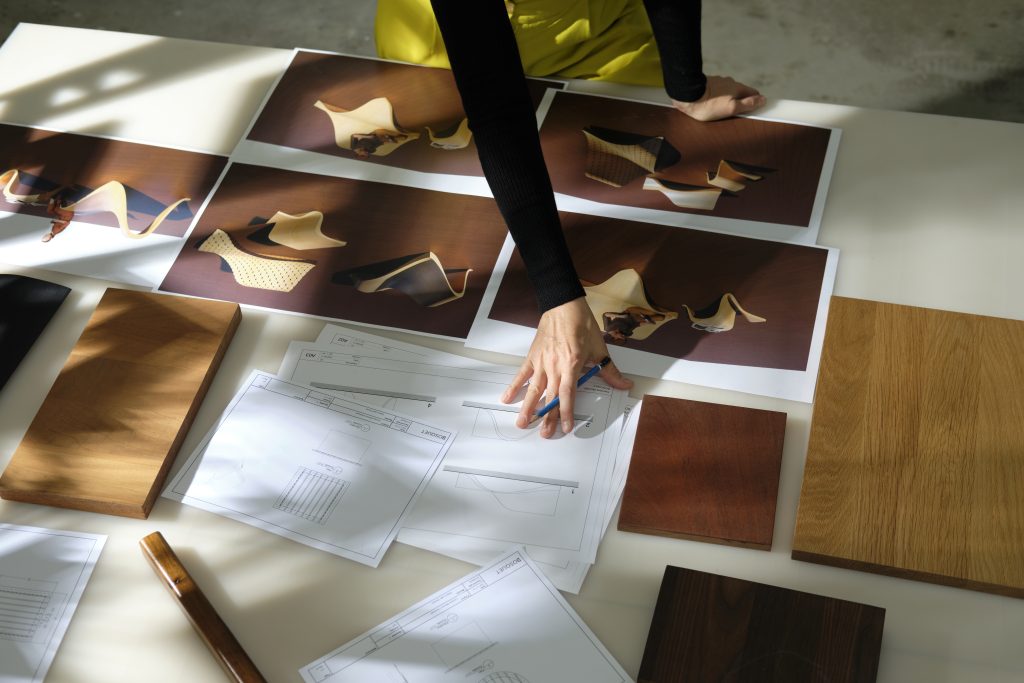 Humble Nature and Monnet partnered with Mikana, an Indigenous non-profit organization that works for social change by raising awareness of the realities and perspectives of Indigenous people.
A portion of the profits on this piece will go towards to the Indigenous people to ensure that local communities are supported and that humans continue to educate themselves on the past, to improve the future.
"Humble Nature and Caroline Monnet's contribution will allow Mikana to continue its mission of raising awareness of the realities of Indigenous peoples and decolonizing minds through awareness campaigns," says Mikana's founding director Widia Larivière. "We are very grateful for their commitment to our mission and for the positive impact this partnership will have on our communities."