The Goods: Home Furnishings
Home furnishing collections inspired by art and the "Dolce Vita" that create cozy and welcoming environments.
Togo | Ligne Roset
Designed by Michel Ducaroy, in the same year as the launch of the Ligne Roset brand, Togo is celebrating its 50th anniversary with two new special editions: Toile du Peintre and Atom, the latter designed by Belgian fashion designer Raf Simons.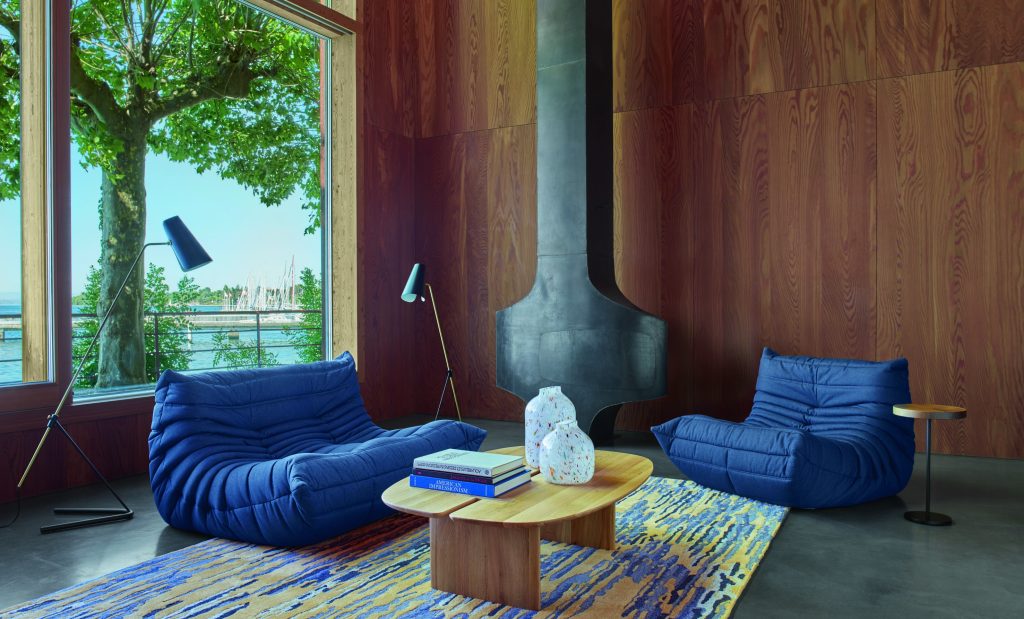 Produced in the factories of Briord, a small village in the Bugey region of France, the collection features an ergonomic design with multiple density polyether foam construction and quilted covers.
Toile du Peintre is one of the new special editions that features a denim fabric made from 49 per cent recycled materials including 37 per cent recycled cotton and 10 per cent recycled polyester. It is woven in Charlieu, 40 km from the factories of Togo, with the aim to further reduce the brand's carbon footprint.
Togo will be available in a limited edition of 878 pieces worldwide in the Atom fabric in the colors birch, labradorite and confetti, imagined by the Belgian fashion designer Raf Simons for Kvadrat. Atom, the other new special edition, is a vibrant and experimental bouclé fabric with no visible repetition and is inspired by fragments of pointillist landscapes in expressionist paintings.
Roberto Lazzeroni's newest collection for Poltrona Frau aims to convey the value of hospitality and the importance of creating welcoming environments.
The spirit that inspired the collection is the Italian "Dolce Vita," which is a carefree lifestyle that celebrates the pleasures of socializing. Inspired by 1950s Italian design, this collection is characterized by curved edges and features a retro flavour with the silhouettes giving a romantic and cozy allure.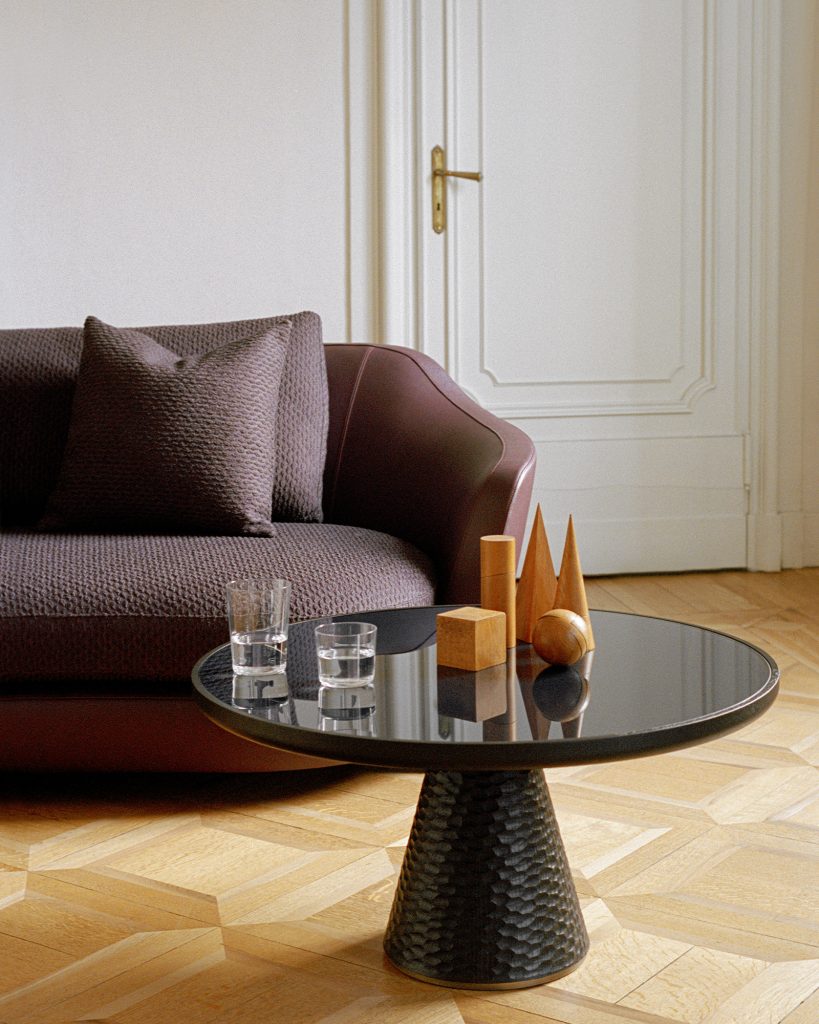 The DUO Collection comprises a selection of upholstered and wooden furniture including tables, bookcases, a console, screen divider, mirrors, cabinets, rugs and seating solutions.