Canadian Interiors July-August 2023 – A Lens on Living: Nature as the Muse for Photographing Residential Environments
In the realm of residential interior photography, there exists a captivating synergy between the constructed spaces within a home and the boundless beauty of the natural world. This exploration of the interplay between interior environments and the external elements that surround them is a testament to the transformative power of nature as a muse.
Architects, interior designers and photographers all embark on similar journeys to skillfully capture a harmonious relationship between a residential space and its surrounding landscape. Like dominos standing side by side, architects and photographers work individually and together to reveal how the colours, textures, and forms of nature can infuse an interior with a sense of serenity, vitality, and connection to the outside world.
In this issue of Canadian Interiors we go behind the lens with two prominent Québec-based photographers to witness how large windows frame breathtaking vistas, the ever-changing tapestry of seasons, or the dappled sunlight filtering through trees become integral parts of the interior narrative. The natural elements become more than mere backdrops; they become active participants, shaping the ambiance and enhancing the sensory experience of the spaces.
By utilizing exterior nature as a muse, these photographers create a visual narrative that celebrates the intrinsic harmony between built spaces and the natural environment. The residential interiors showcased in this issue are not isolated entities but rather extensions of the surrounding landscapes—a testament to the power of nature to inspire and influence the design of our homes.
Continuing this exploration of the power of the surrounding environment on one's sense of an interior, translated through photography, we look at Bow Tie 2.0, a recent photoshoot by Teknion at the iconic Stahl House in Los Angeles. Drawing inspiration from the house's modernist principles set against the breathtaking surroundings, their photographer captured the interplay of light, shadow, and reflection as they pass across the surfaces of furniture within a room. The textures of natural materials such as wood and woven fibers are highlighted, harmonizing with the organic forms and patterns found in the surrounding Hollywood hills. The result is a blending of the indoors and outdoors, blurring the boundaries between office and residential furniture.
In this issue we also present an overview of current issues in the Canadian furniture and materials supply chain, looking at how supply chains have become more complex and globalized in recent years and how Canada's newly passed Bill S-211 squarely targets Canada's A&D companies by introducing stringent supply chain transparency and reporting requirements aimed at rooting out modern slavery and unethical working conditions of children and adults. We also present steps that can be taken by Canadian companies to ensure ethical sourcing and manufacturing in the supply chain and the need for continued progress.
We cast our eyes to Milan for the yearly saturnalia of design, with products, highlights and scenes from world-class exhibitors found at the 61st edition of Salone del Mobile to impressive lighting installations seen at Euroluce to a head-spinning array of eye-catching installations peppering the city during Milan Design Week.
Finally, we present variety of new collections for the kitchen and bathroom that will help you find that balance between conviviality and privacy; plus we head outside with a selection of furniture to help you smile, drink, and soak up the sun.
---
Editor's Notes: Get Under the Hood
In the last issue, I used this space to harp on the damage that greenwashing is doing to those in the design industry who want to follow true biophilic practices and principles (and by the number of responses it seems I'm on the right track). In upcoming issues, I will be opining on the need to understand the product manufacturing ecosystem in order to hasten a transition to circularity. But here I am going to momentarily moan about a fundamental mindset that seems to plague the built environment in ways almost unique to its related industries and practitioners.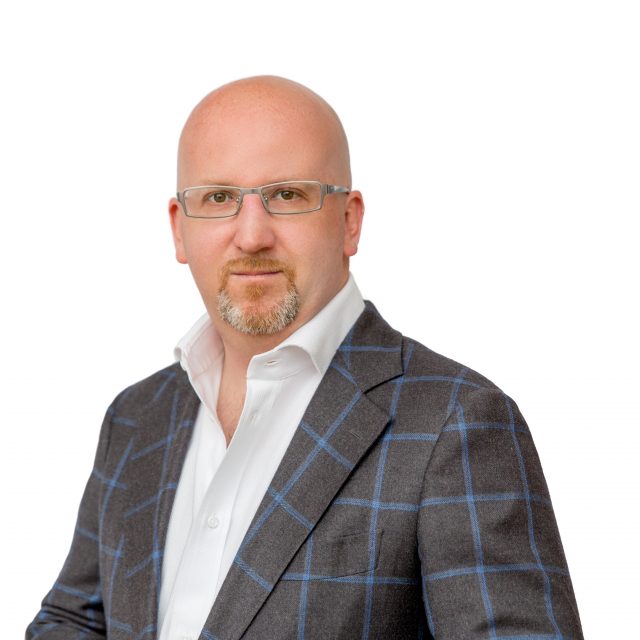 We all know that the building sector is a major contributor to waste and emissions. Why? Because nearly every element of a building is destined for landfill or incineration. The linear model of "take, make, use, dispose" is unsustainable, and it is an approach every design profession is culpable of. The building sector lags far behind (in fact is near the back of the pack) when it comes to transitioning to a circular economy that reduces costs and waste and mitigates climate change. Why? Because it seems all we know how to do is assemble. We are so proud of our remarkable ability to put materials together with safety, speed, and accuracy. Problem is, we design and build in ways that leave no option but to ruin materials to remove them, be it for minor repairs, refitting interiors, or dealing with the end of a building's life. And what's worse is that this isn't inevitable: buildings are designed that way by people who think that way.
But buildings can be designed differently to achieve very different outcomes. This was hammered home for me in the must-read book Build Beyond Zero: New Ideas for Carbon-Smart Architecture by Bruce King and Chris Magwood. A particularly poignant example of differing mindsets that the authors bring up is the automobile industry, which "has always provided users with functional and visually appealing products that are designed to enable mechanics to remove, access, repair, and replace every single component. If cars were made like buildings, we'd have to smash out the door panel and throw it away to repair the latch and saw out the engine to fix the transmission." How stupid is that? The building industry needs to eliminate design thinking and business decisions that excuse the making of what are almost exclusively single-use products (i.e., garbage) and instead prioritize the design and installation of components, with the goal being to think about materials not as static objects but as part of a moving, constantly dynamic system.