SKATEBOARD
Design Museum installs actual skate ramp to support new skateboard exhibition.
The Design Museum recently launched a new major exhibition called SKATEBOARD which charts  the history of not only board design over seven decades but much of the ancillary products and culture that went along with the growing cultural phenomenon. And to add an extra kickflip to the experience, the Museum installed London's newest skate ramp right into the gallery, one that exhibition visitors will be able to skate on.
The ramp is a 3.5-ft. mini ramp, with an 8-ft. extension that was inspired by California skate heritage. It has been specially designed for the Design Museum by exhibition curator Jonathan Olivares with one of Europe's industry leaders in skatepark design and construction, Betongpark.
Ticket holders who have some skateboarding experience are invited to book a free slot to skate on the ramp during their visit. Visitors who do not skate will be able to see live skateboarding that will allow them to see the skateboard design story in real-life.
Visitors will be able to walk onto the ramp to experience the design environment when not being used for skateboarding. The ramp will also enable visitors to watch a specially commissioned film featuring Converse CONS Riders Diggs English and newly crowned world champion, Gavin Bottger.
Ahead of the opening, English and Bottger were the first skaters to drop in to create the film, Cereal, that will run through the duration of the exhibition.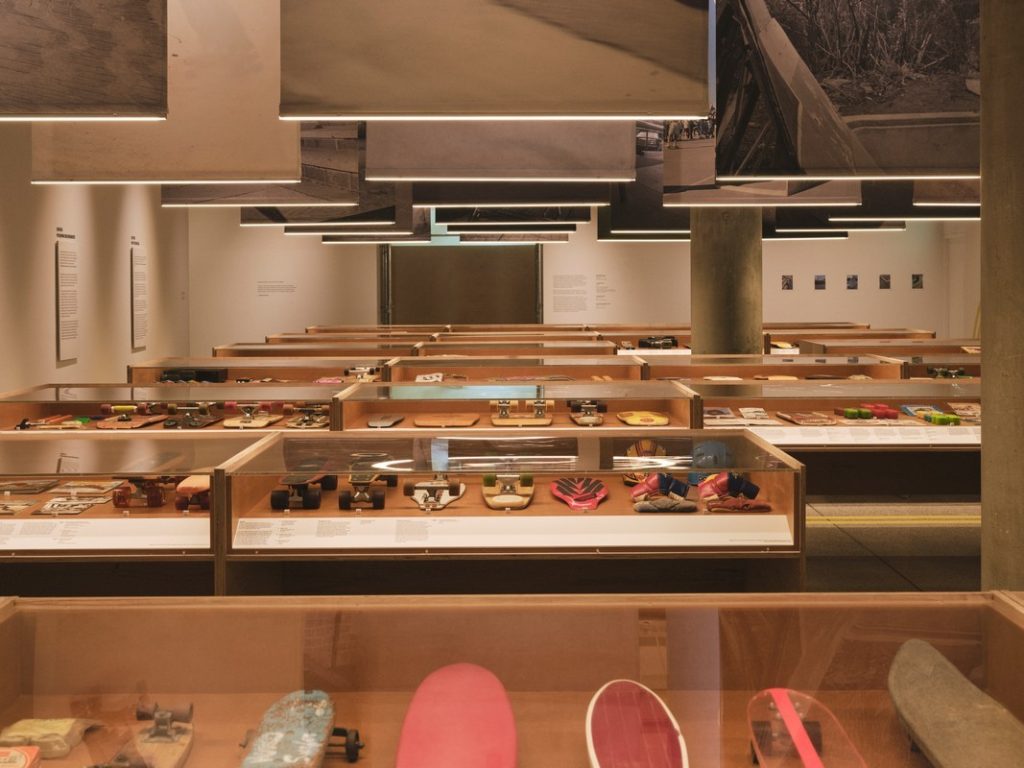 Mini-ramps stand out as some of the most iconic skateable structures. Invented by skateboarders, these skatepark elements have maintained their popularity for half a century thanks to their simple design and resilient, smooth surface.
Both the new mini-ramp and film pay homage to the history of DIY skate videography and its evolving impact on skateboarding performance. Their combination in the SKATEBOARD exhibition references the trick-based films Cheese and Crackers (2006) and Tea and Biscuits (2020), which are shown in the exhibition and which involve objects not traditionally utilized in skateboarding.
"We are really pleased to be unveiling the newest skateable ramp in London, and what we think might be the first mini-ramp the public can skate on inside any major UK museum," said Tim Marlow, director and CEO of the Design Museum. "This is a really dynamic and important part of our skateboard show as it speaks to the ways in which skaters have long repurposed aspects of the built environment, and poetically reinterpreted the function they were designed for."
"And with the global skate community today reaching 85 million, and with the sport's inclusion in the Paris 2024 Olympics likely to push that number even higher, now is the perfect time to be hosting this exhibition at the world's leading museum for contemporary design. This is a story of design, performance and communities evolving together."
Approximately 100 rare and unique boards will be on display, as well as over 150 other objects, that include hardware such as wheels and tucks, safety equipment, VHS tapes, DVDs, magazines and ephemera.