The Goods: Dining Chairs
These thoughtful and customizable seating solutions for small spaces combine elegance and comfort.
The Hana Chair | Moooi
The Hana Chair, by Simone Bonanni, features a customizable shell, different bases and an extensive range of upholstery options making it a customizable option for dining or conference rooms.
The aesthetics of an unfurling flower inspired the family of Hana products as Hana means "blooming" in Japanese. As a result, the design of the chair incorporates organic shapes and curves and encompasses backrests reminiscent of flower petals.
The Hana Chair boasts six colours to choose from, ranging from classic Black and White to contemporary options like Concrete Grey, Oyster White, Dusty Pink, and Terracotta.
Turn Chair | TAKT
The Turn Chair by eco-brand TAKT, is part of a brand new dining collection for small spaces. It is also part of the Danish start-up's Perpetual Sustainable Design philosophy, which delves into how the B-Corp is "breaking the unhealthy throw-away culture around furniture. "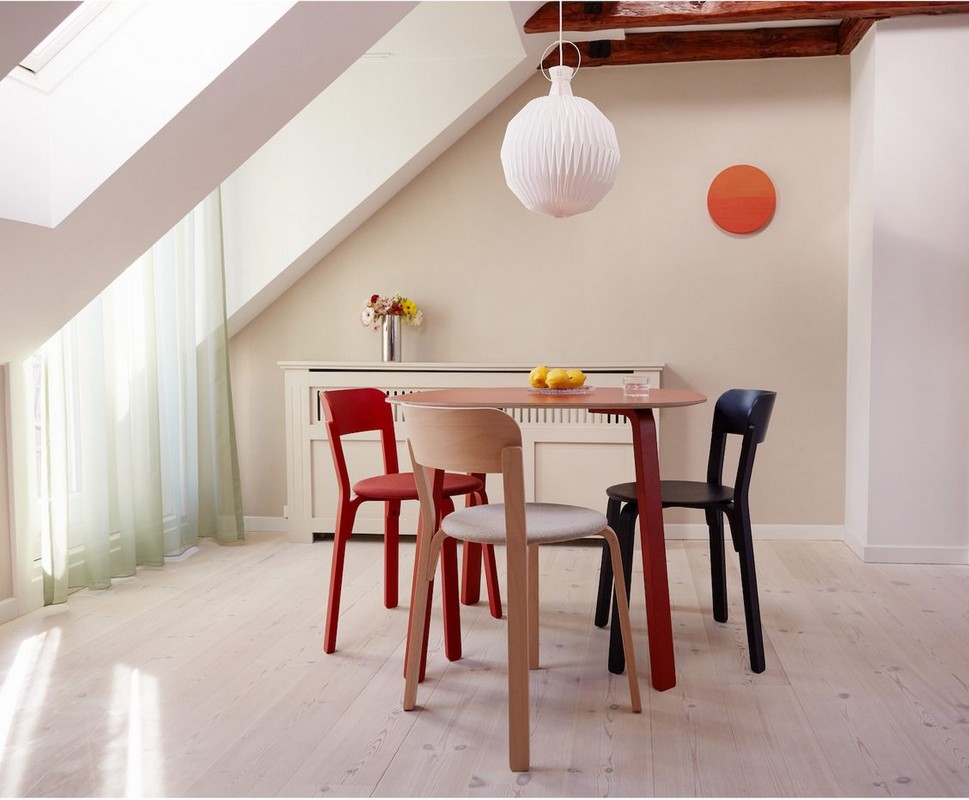 The round edges in the Turn collection aim to encourage conversation and circulation within compact living environments. The Turn Chair is available in five finishes including Matt water-based lacquer (natural beech), Japan red, Black blue, Copper green and Sun yellow.
"All over the world, more and more people are flocking to urban areas for the increased opportunities and living standards that cities provide, but the problem is that cities can't grow fast enough to accommodate them," said Henrik Taudorf Lorensen, TAKT's founder and CEO. "This increase in demand and scarcity of space has led to a generational trend towards living in smaller spaces that offer homes in desirable areas at a lower cost.
"We noticed that the majority of furniture was being designed for large open-plan homes, so we designed Turn Chair and Turn Table for people living in small, compact spaces that still deserve a well-considered, responsible and comfortable furniture collection optimised for their lifestyle."