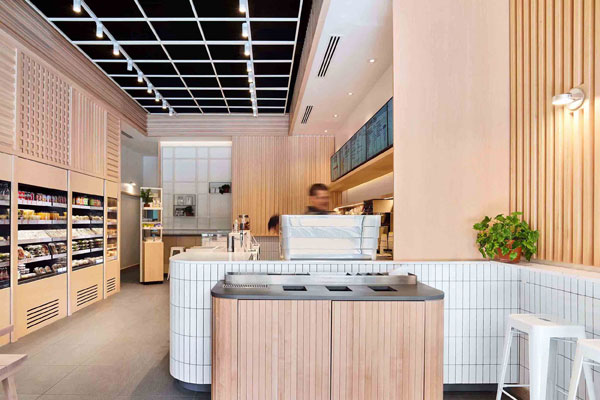 Picnic Food
Best of Canada Winner
Picnic Food
Retail
---
Inspired by the impromptu elements of a picnic, Mason Studio's first street-front Picnic Food store makes reference to the previous underground concourse locations.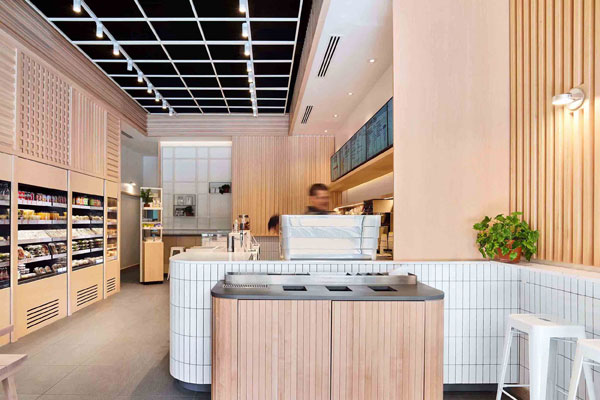 It also incorporates new branding elements intended to be rolled out in future iterations where they will be adaptable to different environments.
One reference to the earlier locations is the communal dining table, though, despite the company's name, the table rests on a saw-horse rather than picnic-table base. The rationale for the switch is that the saw horse suggests a collapsible structure: that impromptu motif again.
With integrated power receptacles at the table apron and long bench seating, the communal table is a comfortable place for guests to work or relax.
Finally, the designers seemingly cornered the market in battens, with many wall and ceiling sectors embellished with slat screens of long, flat strips of squared maple. The blond woody natural materials palette, with maple battens embellishing wall and ceiling sectors, brings a touch of Scandinavia and British Columbia to southern Ontario.
Credits
Photography: Scott Norsworthy
Suppliers
Lighting: Rich Brilliant Willing
Millwork: Luxe AI
Stone: G&T Stone Trading Inc
Tile: Centura Tile; Olympia Tile