Episode 15 – Interior Design in Public Transit w/ Greg Parsons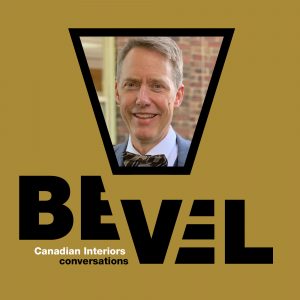 Anyone who has spent a considerable amount of time in Toronto has on some level developed a relationship with public transit. But then there are those who have spent a really significant amount of time in the city, someone like me, who has spent their whole life here – was born here, grew up here, has gone through the various stages of life here – those people have an intimate relationship with public transit, specifically the TTC: we develop associations with details such as going through turnstiles, sounds and smells of waiting on platforms, the feeling of subway seats, different tile colours of the stations, and on and on. And it is important to point out that these are all design elements.
Poetics aside, the one thing all of us engaged in this relationship agree on is that public transit needs to be better, and we need more of it. Which is why any time there are announcements about investments being made in transit infrastructure it is met with enthusiasm. Hence the excitement that is growing around the Metrolinx Ontario Line, for which construction officially started earlier this year, and why I reached out to Greg Parsons, because it is he and his team at Dexd that are responsible for the DS-09 Subway Design Standard – an important sounding document that will have a serious impact on our future experiences with the Ontario Line.
On this episode of Bevel, we discuss how Dexd got involved with Metrolinx to develop the Subway Design Standard; what some of the main interior design features will be; and how an interior designer fits into a project as large and with so many moving parts as public transit.
Greg has over 25 years of interior design experience across Canada and globally, with deep specialization in commercial mixed-use, healthcare, and transportation sectors. An active educator and mentor, committed to helping develop and grow the next generation of designers, Greg has an innate curiosity about human behaviour and an enduring belief in our collective responsibility to transform space that positively impacts and shapes our experiences.