University of Waterloo Selects HOK to Design New Eye Institute
The University of Waterloo's School of Optometry & Vision Science has selected HOK to design its new Waterloo Eye Institute. The project will recreate the clinical patient care spaces and blend patient care with spaces for education.
Specialty patient care services include primary care and pediatric clinics, ocular health and contact lens clinics, low vision rehabilitation and research clinics, teleoptometry centres, an ambulatory ophthalmology surgical centre and research facilities dedicated to ocular imaging research and biomedical science. The 67,000-sq.-ft. Institute will enhance and expand two floors of the existing School of Optometry & Vision Science building on the University of Waterloo's campus.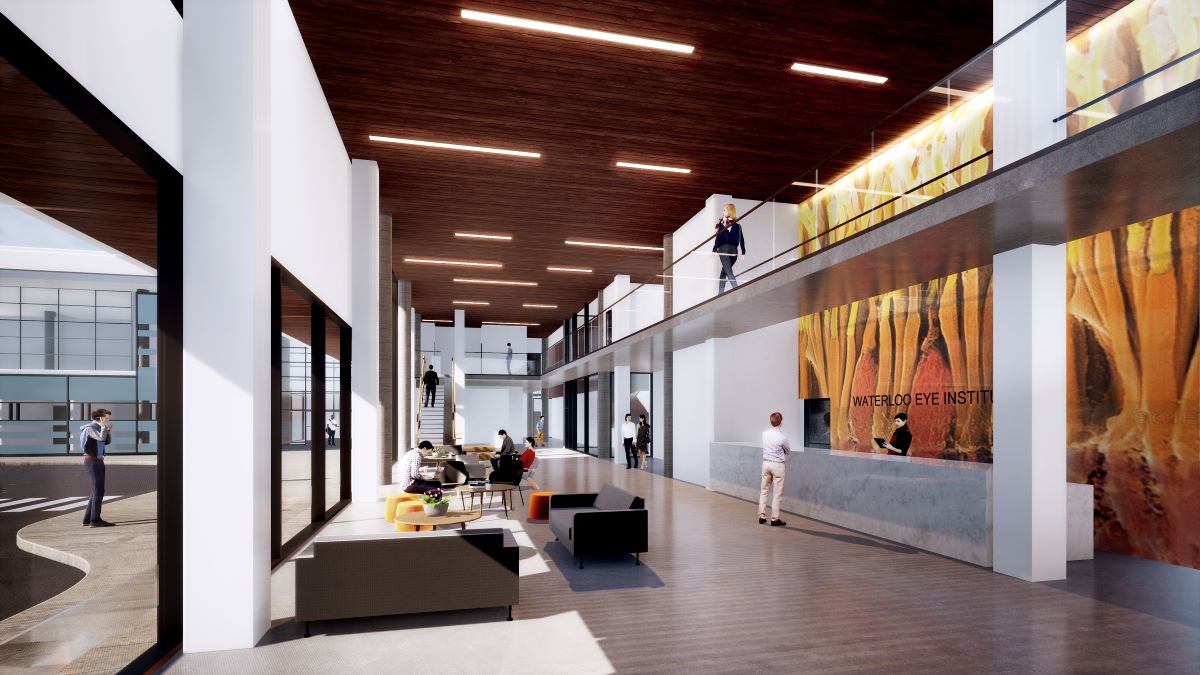 According to the Health Professions Regulatory Advisory Council (HPRAC), the number of senior citizens in Ontario will more than double to 3.7 million by 2030. Many of the leading causes of vision loss—including diabetic retinopathy, glaucoma, cataracts and macular degeneration—are age-related. The annual cost of vision loss in Canada, currently estimated at more than $15 billion, will double to $30 billion per year within 25 years. 
"We look forward to bringing our expertise to serve such an innovative Canadian university and the broader community," said Arash Farbahi, HOK principal-in-charge. "We will collaborate with School of Optometry & Vision Science Director Dr. Stanley Woo and the entire university community to design a new Eye Institute that will have a positive impact on patient care and wellness, both locally and nationally. Our next generation of clinicians and researchers will train here."
HOK's design team includes consultant Chris Downey, an architect who has lived as both sighted and blind. He brings a uniquely important perspective to the project as an expert in developing environments for the blind and visually impaired that are multisensory and that do not privilege or bias one sense over others.
Downey will help ensure that the new Waterloo Eye Institute works equally well for patients, visitors, staff and students. He has previously collaborated with HOK on projects for the Duke University Hospital's Eye Center in Durham, North Carolina, and the UPMC Vision and Rehabilitative Tower at UPMC Mercy in Pittsburgh, Pennsylvania.