Lafleur-Chartier Christophe to represent Canada at Festival des Architectures Vives 2023
The Festival des Architectures Vives returns for its 17th edition with Lafleur-Chartier Christophe representing Canada, among 11 teams (5 French and 6 international) selected to participate. 

The festival follows the theme of Sacrality, questioning the place and the condition of the sacred in the dense city, and more particularly in a historical fabric.

The MedI-FAV project, winner of Montpellier Cultural Capital 2028, will also be presented there, which aims to combine innovation in the food sector through the reuse of eco-waste, particularly from oyster farming, for architecture with new approaches.

This work, as a demonstrator, was presented on the site of the Maison Tarbouriech in Marseillan (Ostreic farmer in Marseillan) in November 2022, and it will be reworked for a new presentation during the Festival des Architectures Vives 2023 in Montpellier.

The MedI-FAV project is carried out in collaboration with the Maison TARBOURIECH, the National School of Architecture of Grenoble, and the Grand Atelier Innovation Architecture.

The teams and projects include:
– Ici, fût
Lafleur-Chartier Christophe
Montreal // Canada
---
– Les fleurs de la maladie
Hagijo Collective : Langbein Atidh Jonas, Neumann Gianna, Ising Anne-Fleur, Fuchsenberger Hannah
Munich / Berlin / Weimar // Germany / Brussels // Belgium
---
– Livrons-nous
Le Deunff Viviane, Maire Camille, Jeanjean Charlotte
Paris // France
---
– Make a wish
Clestudio & WOW estudio : Montilla Anne Michelle, Andrade Juan Esteban, María José
Panama City // Panama / Quito // Ecuador
---
– CON-TEMP(S)L(E)-ATION
Alaux Mathilda, Dubois Clémence
Paris // France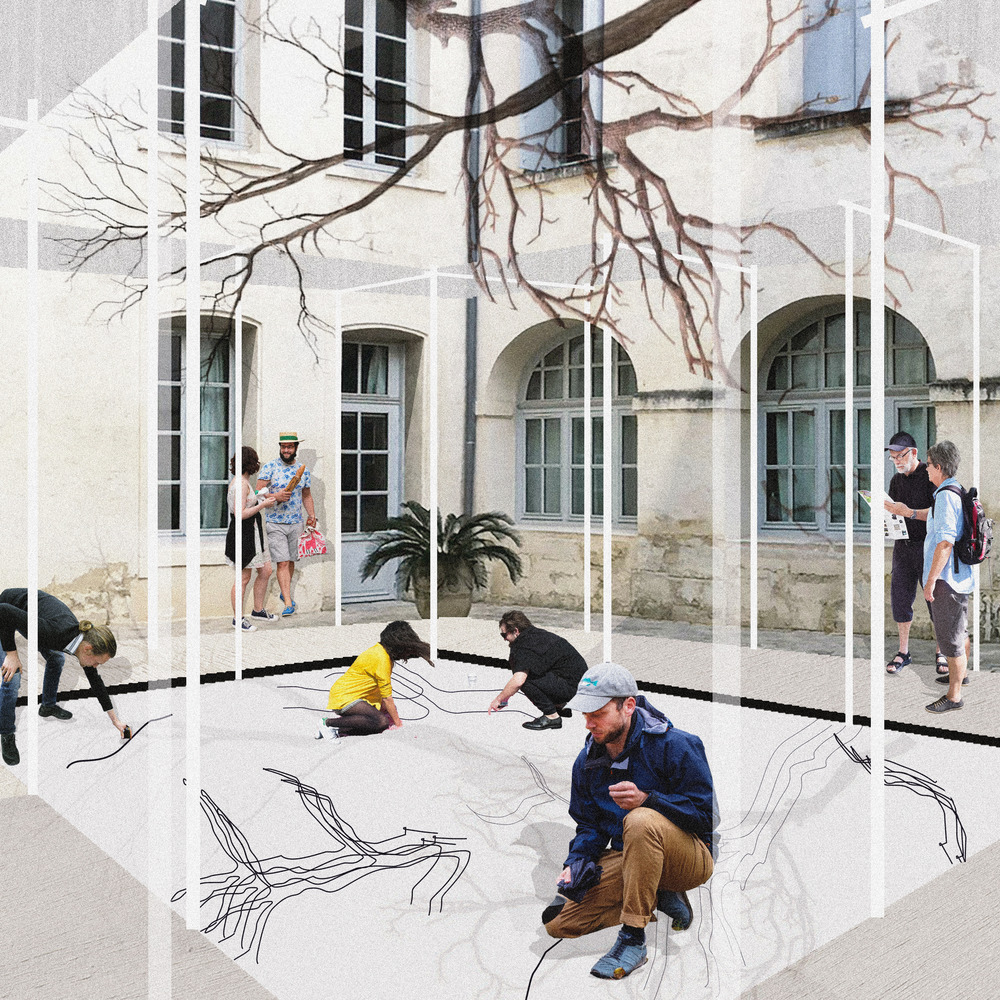 ---
– Two point Five planets
Spínola Vicente
Porto // Portugal
---
– Pyramis Musicam
Fabricaré : Beraldin Christophe, Torres Martinez Jorge
Pantin // France
---
– Matière morte
AJAM : Moine Loïc, Bastide Joël, Gadois Florent, Magne Lucien, Pichon Charles
Montpellier / Paris // France
---
– YET Architecture : Katliarskaya Anastasiya, Katliarski Iliya
Minsk // Belarus / Tel Aviv // Israel
---
– Vérité
LoCo Architectes : Divol Corentin, Raineval Loïc
Montpellier // France
---
– The Holy Wells
Schaengold David, Tryon Jerome
Seattle // United States
---
– ENSA Grenoble : Philippe Liveneau, Teacher, Amal Aboudaya, Senior lecturer –
Etudiants : Amor Hazim, Mugisha Ngenzi Jimmy, Terrab Soufiane, Cadart Matheo, Chavanne Jordan, Dos Anjos Marine, Glowacz Thomas, Abderrahmane Samia, Darsi Mansour, Deketer Aude, Do-Nascimento Tesfay, Michelin Eva, Moumni Kenza, Rhayour Ouafae, Belhaj Malika, Elshair Sara Khaled Ibrahim, Guiller Matthieu, Hashimzai Silsila Bebi, Kosiuha Marina, Lushpa Kateryna Mohammadi Fatemah, Ragala Salmane.
Grenoble // France
The FAV will take place from June 13-18, 2023 in Montpellier.