| PANEL DISCUSSION & NETWORKING EVENT |
Emerging Tech Meets Design
AI, the Metaverse and how they're already changing the industry.
Many have heard the names spoken but few are familiar with how emerging technologies like artificial intelligence (AI) and the metaverse are changing the way that architects, designers, and manufacturers work day-to-day to expand their creativity and tell their stories.
In this insightful session, join a group of industry practitioners in conversation as they explore issues from multiple perspectives that range from hopeful to concerning, and delve into compelling, real-world examples of how creative industries are already leveraging these emerging technologies and what they mean for the future.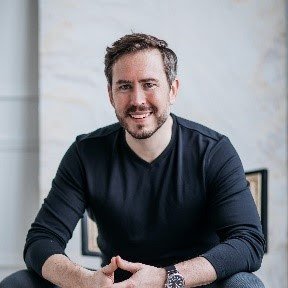 Yorgos Foussias brings over 25 years of experience across a multitude of markets including the hospitality, residential, commercial, mixed-use and retail sectors. He has led innovative and award-winning projects for the world's most recognizable brands including Banyan Tree, W Hotels, Virgin, Chanel, Samsung, Wolfgang Puck, Microsoft, Audi. Yorgos' passion lies at the intersection where robust experience meets innovation and has dedicated his focus on constantly evolving the design process.
Mark Cichy has a professional and academic focus on parametric design, software development, and the construction and fabrication of complex projects, helping HOK's global offices design generative algorithms using software platforms that interface with most AEC and PLM software platforms. Mark has almost 20 years of professional experience in architecture, he leverages technology to create highly functional spatial solutions that push the boundaries of form, transforming the improbable into the possible to create iconic design solutions specifically tailored to the client's needs.
Attendees will gain a fresh, practical perspective on AI, the metaverse and other emerging technologies, learning key strategies that will lead to actionable steps to unlocking their full business potential.
DATE | Thursday, September 21
DOORS OPEN | 4:00pm
PANEL DISCUSSION | 5:00PM
COCKTAILS | 6:00pm
LOCATION | Black Bread + Jam, 36 Distillery Lane, Suite 430, Toronto (click here for map)
COST | FREE!
Space is limited, so register today!